"We're creating long-term growth opportunities"
As the global market leader for braking and other subsystems in rail and commercial vehicles, Knorr-Bremse is investing in the digitalization of its products, structures and processes – for the benefit of the business, its customers and employees. So what are the associated opportunities and challenges? An interview with Dr. Jürgen Wilder, Member of the Knorr-Bremse Executive Board responsible for digitalization within the Group, Michael Hilzinger, Head of IT, and András Sávos, Head of Digitalization & Process Optimization.
Dr. Wilder – what's the motivation, and what are the expectations, behind Knorr-Bremse's digitalization strategy?
DR. JÜRGEN WILDER: Digitalization has enormous potential for our business. But as a technology leader, we've been a driving force in our key markets for decades, so successfully investing in digitalization was never going to be a fast sprint – it's more like a marathon, based on a long-term perspective. I see two clear objectives here. First, our digitalization must proceed systematically from our solid core business, because that's the only way we'll reap sustainable benefits. If we then go on to develop our already well-established, successful business around digital solutions and new products and services, we can create tangible benefits for our customers in their day-to-day operations. Second, we expect to optimize our own business through digitalization – here I'm thinking of digitized process chains in manufacturing and administration. We're already seeing clear improvements as a result of multiple projects and initiatives that are making us faster, more efficient, and more transparent.
How do digital products and services benefit customers?
DR. JÜRGEN WILDER: Digitalization is essential for taking our highly successful business into the future. But we'll only achieve long-term customer benefits if we continue to steadily develop our portfolio of safety-critical transportation technologies – and then only if we apply our unique, in-depth expertise, rather than working out of some ivory tower. Because in terms of specialist know-how in mechanical engineering and mechatronics, there's no-one in the world to rival us. This puts us in the best possible position to enhance our already world-beating systems and solutions with smart, digital, automated functionality. Part of this involves using the data generated at Knorr-Bremse as a valuable resource. With this information, we can work closely with our customers to optimize their rail and commercial vehicle operations and make a real difference. That's just one of the ways digitalization is already creating clear added value for our customers and ourselves.
How would you rate the current status of digitalization at Knorr-Bremse?
DR. JÜRGEN WILDER: By making extensive investments, we've achieved major milestones. We're also bundling our expertise so we can make even faster progress. For example, we recently launched the North Star project, which is managing the digitalization of processes along the entire in-house value chain. We analyzed and structured all our core processes – in manufacturing, logistics, sales and human resources, for example – and developed an ideal scenario showing us what they could look like in a fully digitized world. And now, step by step, we're actualizing this scenario. For example, we're already using big data hubs in our networked factories right now, and they're significantly improving productivity and capacity utilization in our plants. But in the middle of all this, I believe it's really important that we don't just digitalize by top-down diktat from head office – that instead, we get together with our global business units and clearly define which processes we should tackle first. So we created an organizational framework for doing precisely this in the shape of our Process Digitalization Council.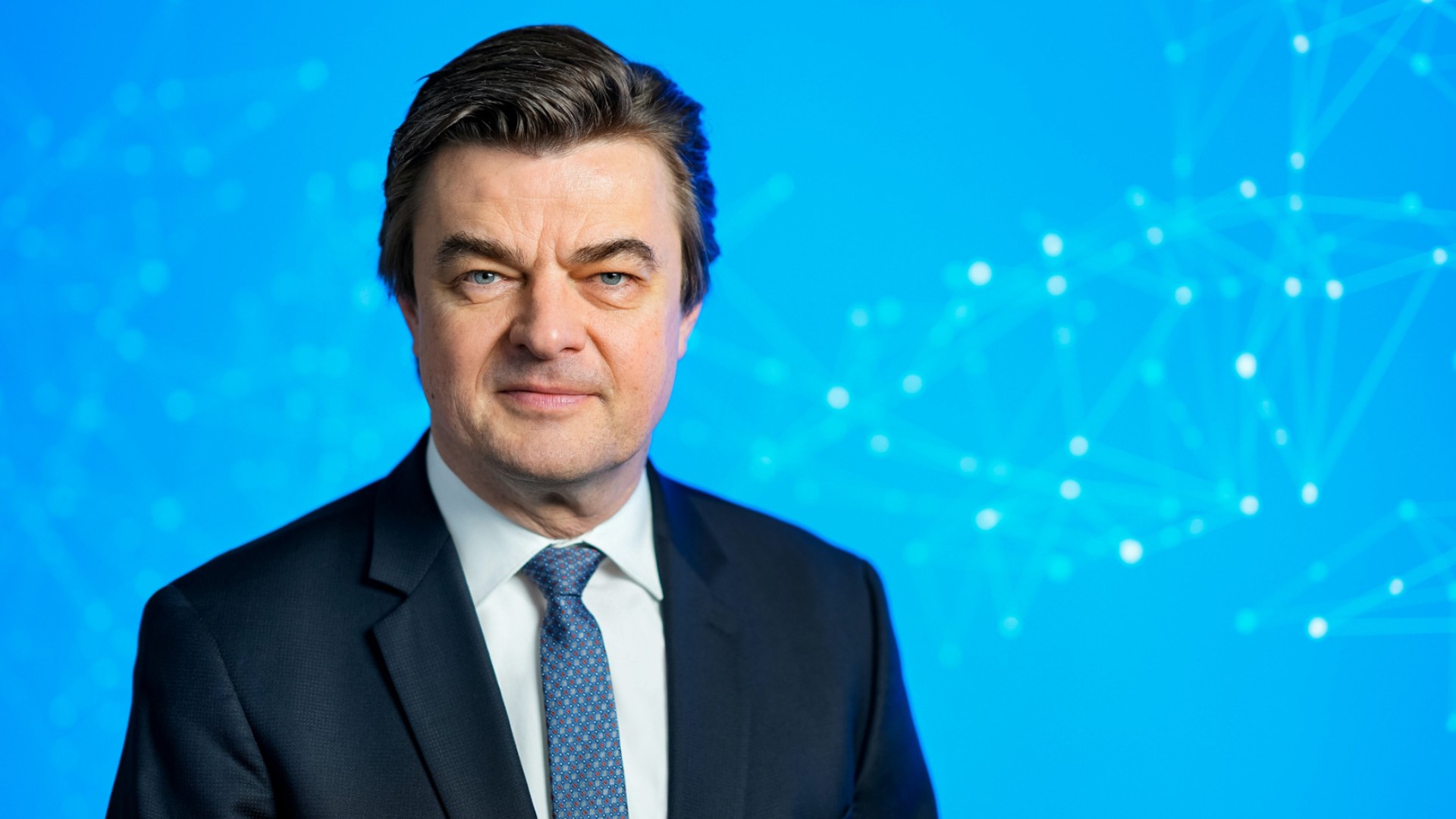 ANDRÁS SÁVOS: Together with the North Star project, the Process Digitalization Council – which includes the three of us and the Managing Directors of both divisions – is intended to further accelerate process digitalization at Knorr-Bremse. For example, we intend to move even more vigorously away from standalone digital solutions and develop Group-wide solutions instead. We're doing this by testing solutions in the divisions and looking for synergies between them. As a Group that operates on a global scale, it's also enormously important to us that our digital solutions should be scalable. To make this possible, we must first harmonize and then standardize multiple processes across the Group. That's what we're working on right now.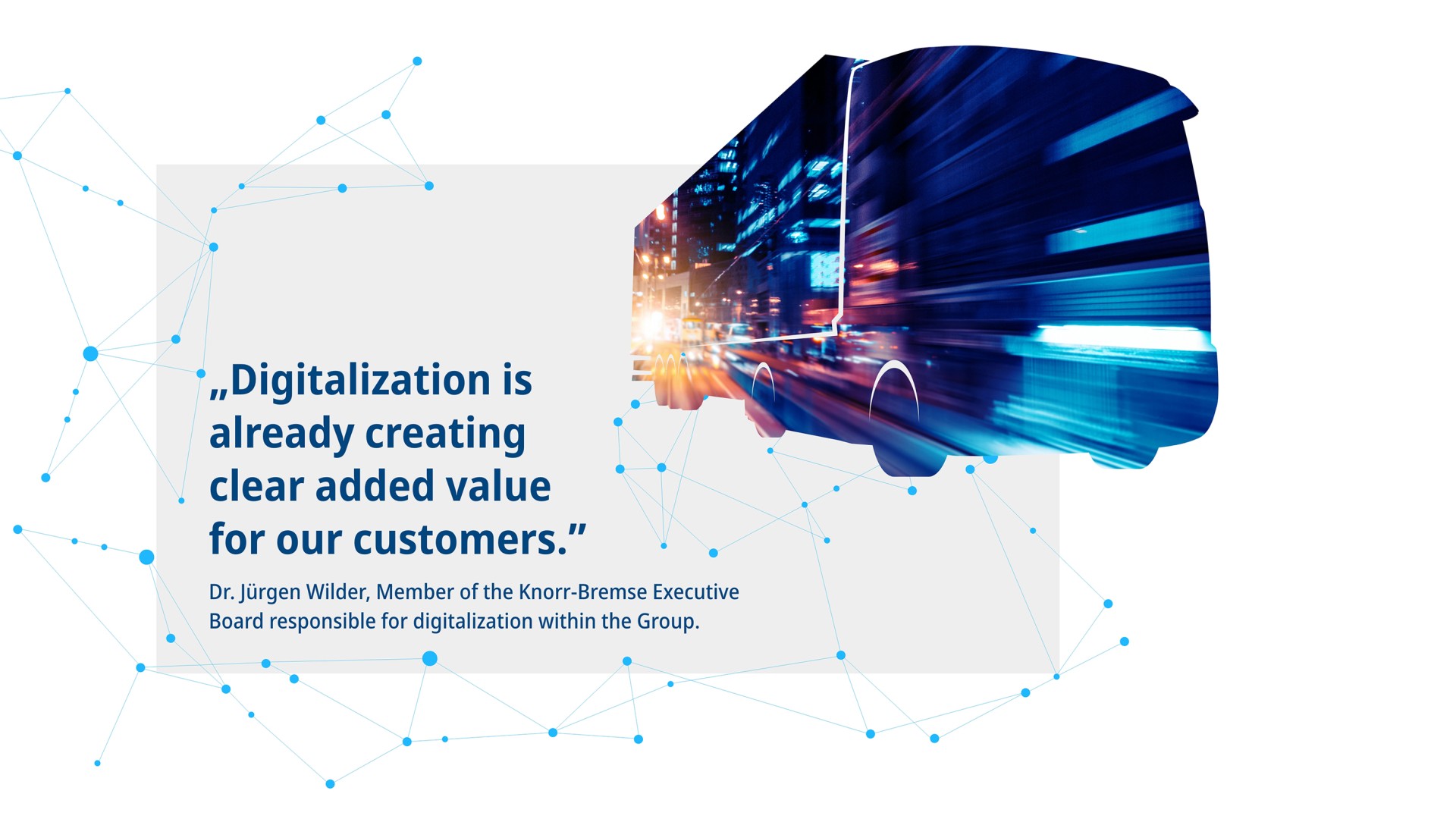 Mr. Hilzinger – how would you define the role of IT in this digital transformation?
MICHAEL HILZINGER: Digitalization as such started decades ago. The first phase involved digitally reproducing subprocesses. While this produced many useful, customized solutions, it was also not infrequently associated with major system breakdowns. We've been talking about the "digital transformation" for the last 10 years or so. This involves focusing much more closely on the entire, end-to-end value creation process in a company. On the one hand, IT plays an advisory role in this, for example by providing answers to the question of exactly how to map the various processes in software. This requires intensive discussions with colleagues whose daily work means they're familiar with every detail of the business processes involved. And on the other hand, IT also acts as an enabler by facilitating the implementation of a solution and then ensuring that it's secure, reliable and scalable in operation.
Can you describe the IT strategy that's evolved from all this for Knorr-Bremse?
MICHAEL HILZINGER: We formulated the mission statement for our IT function back in 2019. It is, quite simply: Enable the business. By this, we mean that everything we do should in some way or other benefit our business operations. We put together our four-pillar IT strategy based on this maxim. The first pillar is governance, which provides the framework for interactions between IT and business. The second is the Technology Platform, which acts as our technical foundation. The third is the business applications that run on the platform, and the fourth and final pillar is the Data and Integration Management function, which leverages the data generated by the applications. This data is what will enable us to align our IT processes even more closely with our customers and other stakeholders in the future.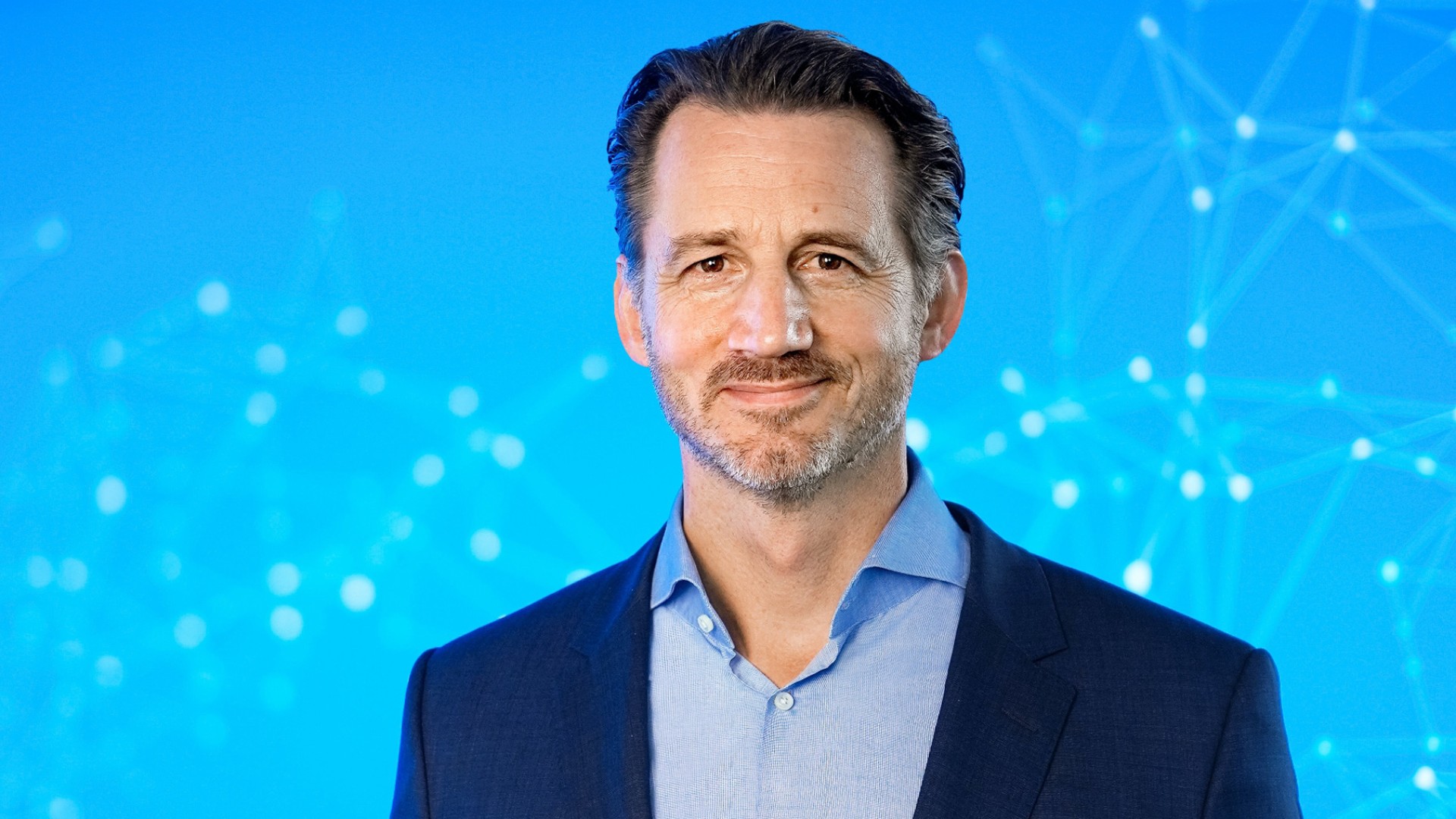 Which products and services does Knorr-Bremse want to digitize as a matter of priority?
DR. JÜRGEN WILDER: For our rail vehicle systems and products, what we call Condition-Based Maintenance is a high priority. The idea behind this is that our systems installed in trains around the world – such as brakes, entrance systems and HVAC systems – should no longer be serviced at fixed intervals, but predictively, based on real-time data that provides detailed information on the systems' current condition. This will save fleet operators time and money, while at the same time hugely improving the availability of their vehicles on rail networks. This presumes that all systems are equipped with sensors and smart technology. We're also developing digital services for what's called "life-cycle optimization", which will make trains more energy-efficient and extend their service lives. With respect to commercial vehicles, we're working on digital networking and connectivity in particular, which will enable smart telematics solutions and innovative maintenance concepts – also using artificial intelligence. With all of this, we're creating the kind of added value our customers are willing to pay for. This opens up very attractive business prospects for us, such as subscription and rental models for our products and services.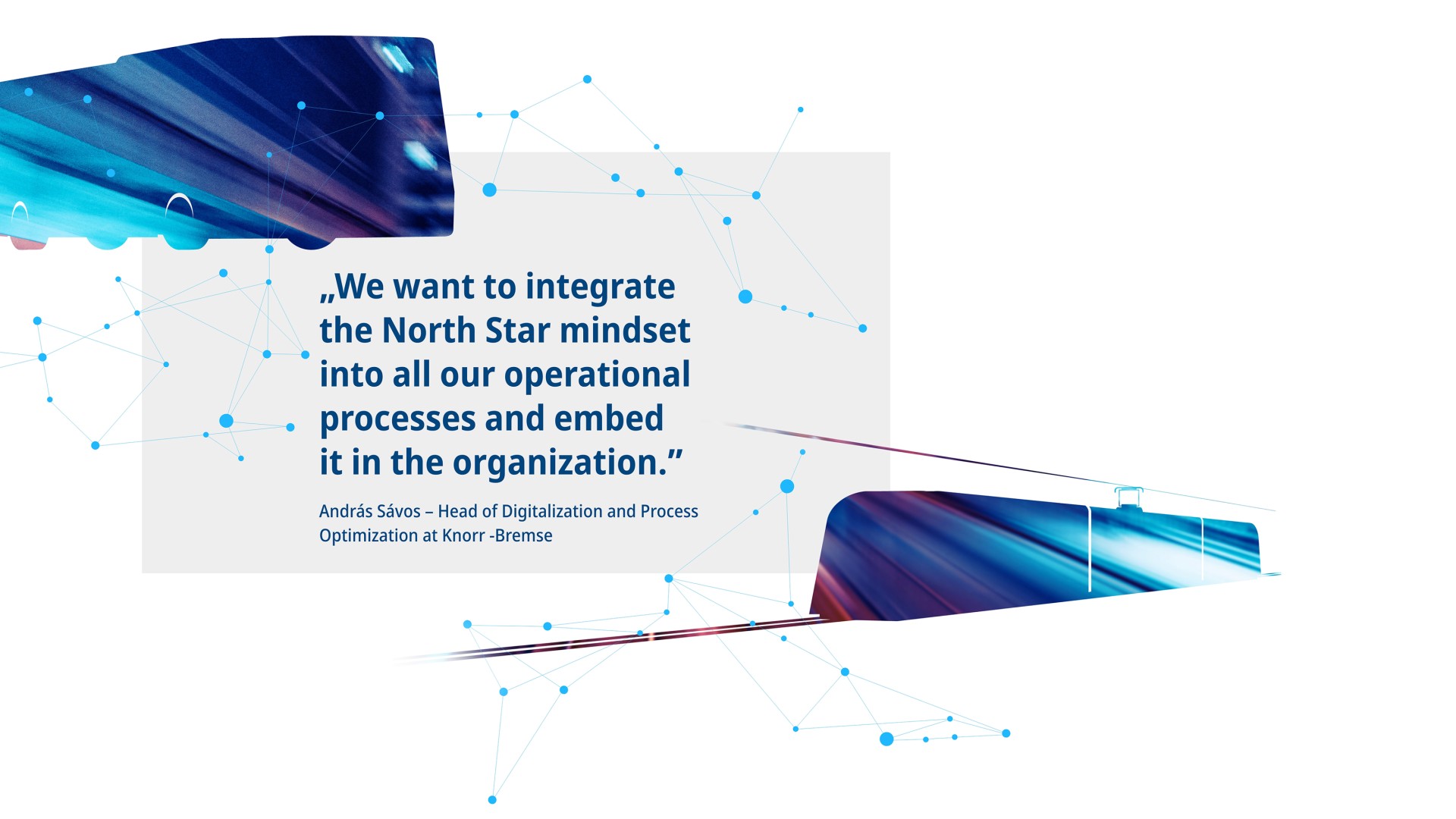 Mr. Sávos – talking about processes, how do you go about digitizing them?
ANDRÁS SÁVOS: We keep all areas of our business firmly in focus. Of course we set individual priorities – in the supply chain, for example, or in production or purchasing. But we want to integrate the North Star mindset into all our operational processes and embed it in the organization. For this, we need a high level of acceptance, plus a common understanding of what we're aiming to achieve and how we define the benefits of digitalization projects for the business. Many issues that appear very clear and simple at first glance turn out, on closer inspection, to be anything but. That's why it's helpful to measure how successful we are in a given project. Based on these metrics, we can also make decisions about where we still need to build up our internal capabilities, and where we'd do better to bring in external expertise.
What does your roadmap look like?
ANDRÁS SÁVOS: 2023 represents a particularly important stage in our roadmap. For example, that's when we start transitioning to SAP S/4HANA as a new, future-proof platform for many of our business processes. During this transition, which will incorporate all our key business activities, we'll be systematically measuring our capabilities and identifying opportunities for further automation. To do this, we'll also use process-mining technologies.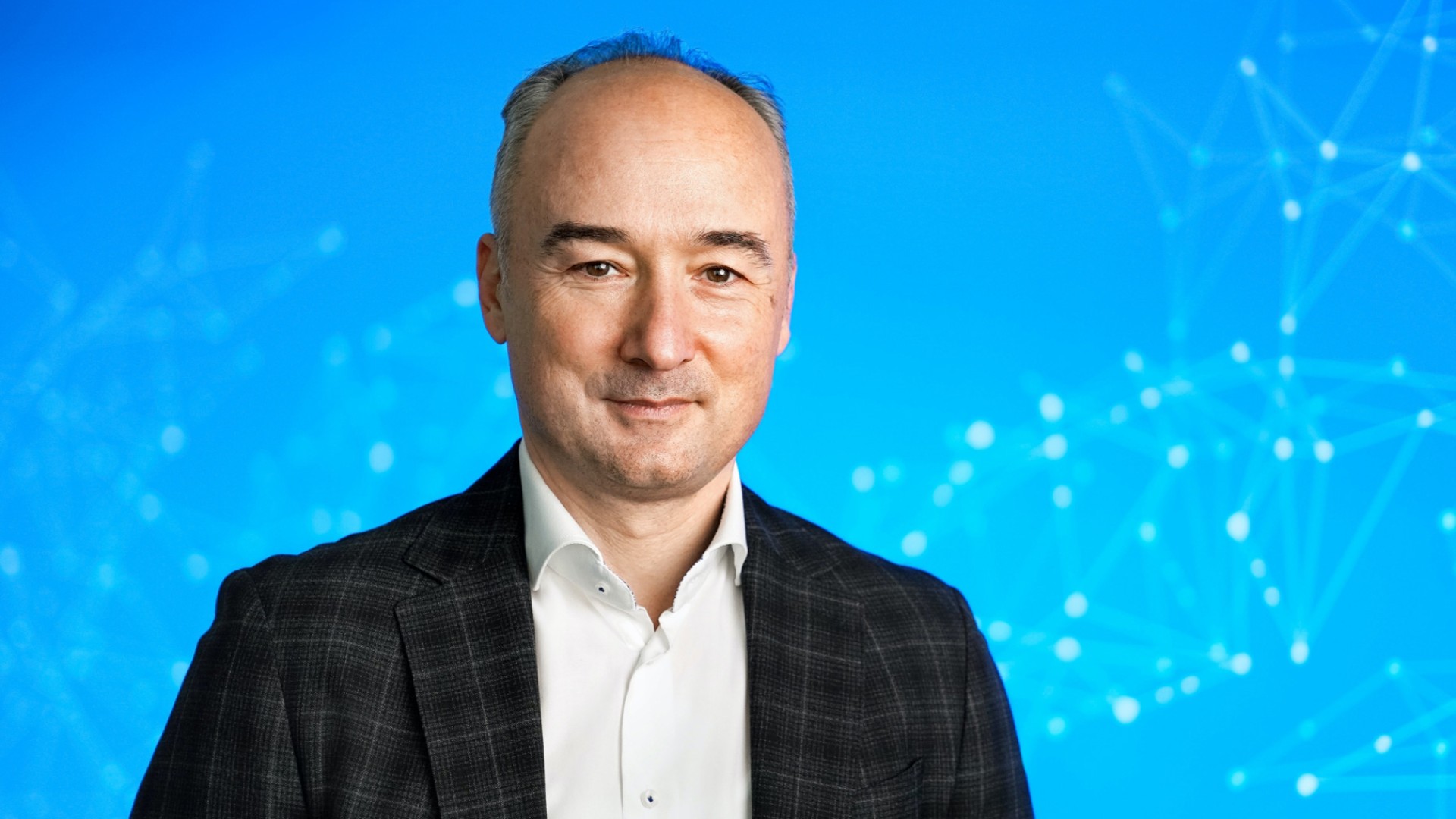 MICHAEL HILZINGER: Let's take, for example, the purchasing process – from selecting suppliers right through to paying them. With process mining, we can locate any gaps in the process chain very precisely. This is important if we want to move from harmonized processes to standardized processes – and that's what we need to do if we want to further automate these processes.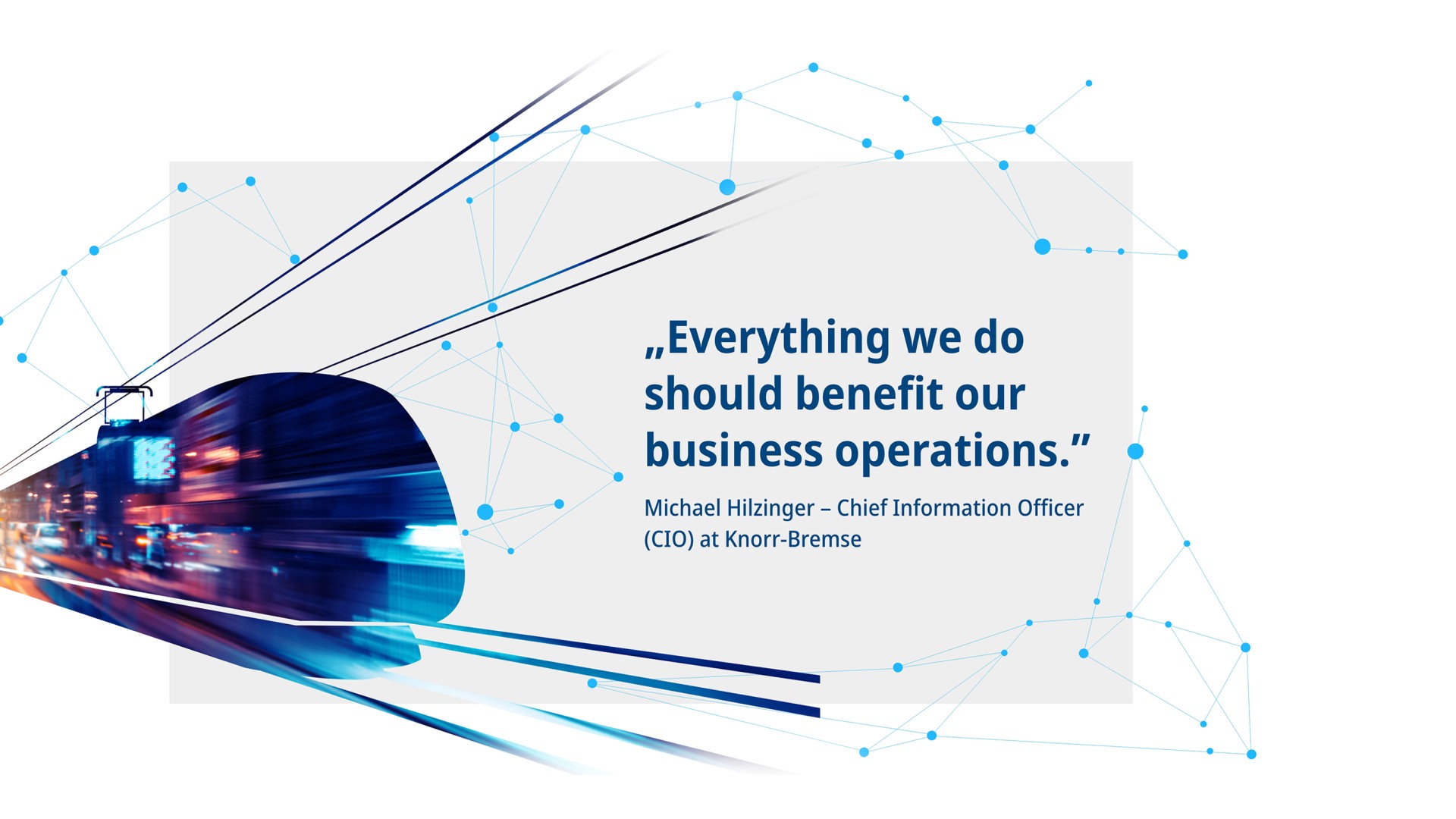 Knorr-Bremse has more than 115 years of experience. What cultural changes are needed to turn it into an all-digital enterprise?
DR. JÜRGEN WILDER: Knorr-Bremse already has a strong, successful corporate culture: We're not the technology and innovation leader in our various industries for nothing. So we don't need to reinvent the wheel. But we do want to open up new horizons for ourselves and our customers by introducing the solutions we've already described and creating long-term opportunities for growth. Here, it helps to think in terms of digital processes and solutions, it helps to think agile, and it also helps to adopt the mindsets of top digital experts and talents so they feel comfortable at Knorr-Bremse and enjoy working here. In terms of our success as a sustainable global market leader, all of this will continue to pay dividends in the future. Because at Knorr-Bremse, we're working on transportation solutions that will make mobility even safer and our planet a little better every day. Both for rail networks – large parts of which are already electrified – and for commercial vehicles, where electrification is just beginning.
Gentlemen, thank you very much for talking to me.
PROFILES
Dr. Jürgen Wilder:
Dr. Jürgen Wilder has been a member of the Executive Board of Knorr-Bremse AG since September 2018, with global responsibility for the Rail Vehicle Systems division and digitalization across the Group as a whole. Dr. Wilder, who holds a doctorate in Physics, was previously CEO of DB Cargo (from 2015 to 2017), where he was responsible for Deutsche Bahn's global rail freight operations. After earning his doctorate, Wilder worked as a research associate at Harvard before beginning his business career with Siemens. His positions there included CEO Rolling Stock Business USA, Head of Strategy Infrastructure and Cities Sector, and – before joining DB Cargo – CEO Global Business Unit Mainline Transportation.
Michael Hilzinger:
Michael Hilzinger has been CIO of Knorr-Bremse AG and Managing Director of Knorr-Bremse Services GmbH since July 2019. He reports to the Chairman of the Executive Board. His current priorities include IT strategy and transformation, digitalization and data-driven business models, Cloud transformation and SAP S/4HANA implementation. Michael Hilzinger has worked in strategic IT management for more than 20 years and can draw on extensive international experience. His career prior to Knorr-Bremse included working as CIO for Klöckner & Co. and for ThyssenKrupp Elevator Europe.
András Sávos:
András Sávos has been Vice President and Head of Digitalization and Process Optimization at Knorr-Bremse since October 2021. His current priorities include digitalization, data-driven use cases, digital transformation, strategic planning of digitalization, data science, process automation, process optimization, the transition to SAP S/4HANA software, and the implementation of the "IFRS goes ERP" project. András Sávos has worked for Knorr-Bremse for more than 20 years, in both the truck and the rail division. His former positions at Knorr-Bremse include Vice President Global Enterprise Systems and Strategic Projects, and Managing Director of Knorr-Bremse Rail Systems Budapest.



Back to overview