Trainee program as a career springboard
Are you about to graduate with a Master's degree or have you recently completed your Master's and would like to take on a leadership role in the medium term? Then we have just the thing for you: through the Management Evolution Program (MEP), Knorr-Bremse supports talented individuals with a high level of motivation and ambition. Our trainees select exciting projects, work in international teams and link up their knowledge across departments and divisions. Elina Steinke and Johannes Weth are two of these young talents. We talked to them about their experiences.
How did you hear about Knorr-Bremse's Management Evolution Program (MEP)?
Johannes Weth: I learned about Knorr-Bremse through an acquaintance during my Master's degree in Mechanical Engineering & Management. A neighbor who worked at Knorr-Bremse in the 1980s recommended the company to me. While looking for entry-level opportunities within the group, I came across the MEP program on the website. The structure and content of the program convinced me right away. So I applied there and I'm still very happy that I chose this path.
Elina Steinke: At first I spent a long time pondering what direction I would like to take after completing my Master's degree in Industrial Engineering with a focus on mechanical engineering. At times I considered a doctorate. But then a conversation with a trainee at the time showed me what a wide range of opportunities such a program could offer. That's why I saw the Management Evolution Program as the best opportunity for my professional and personal development. Besides, I was already very interested in the mobility industry during my studies, especially the rail vehicle sector. I was keen to make a sustainable contribution to people's safety and mobility, which is why I chose to start my career at Knorr-Bremse.
Over a total period of 18 months, the MEP participants get to know the Knorr-Bremse group through three challenging projects at different locations. Which projects did you choose?
Elina Steinke: My first project was with the Global Supply Chain Planning and Integration department in the Commercial Vehicle Systems division at the Munich site. I examined how the key figures for strategic planning from the headquarters can be harmonized even better with the key figures for operations at the plants worldwide. At this station, I learned a lot about the company's structures, but also about the functions of the Munich location as the headquarters. In the second project, I assisted my colleagues in Vienna in adapting their IT system landscape and their engineering processes to the new requirements of Knorr-Bremse's global brand Merak, which is headquartered at the Getafe site in Spain. During my last station in 2021, I worked in the Rail Vehicle Systems division on the material flow concept in the service center in Russia. The aim of the project was to optimize this concept from the perspective of the Knorr-Bremse production system.
Johannes Weth: I first chose a project in direct purchasing in the Rail Vehicle Systems division at the Munich location. There, I took on the planning of a logistics project – target was to relocate a logistics hub to other countries. Looking back, I benefited greatly from the structured intercultural collaboration with colleagues at locations around the world. After that, I went to the Arcore site in Italy. This project focused on the conceptual design of a modular universal test bench and the implementation of an automated guided vehicle (AGV) for production supply. Because the site is much smaller than the headquarters in Munich, the communication channels were short, and I was able to learn a lot about the challenges of a smaller site. Finally, I chose a project in program management for the post-merger integration of Knorr-Bremse's Merak brand. The task was to integrate the Vienna site into the Austrian Knorr-Bremse company in Mödling. An exciting project that taught me a lot!
The MEP is an intense period with plenty of opportunities to gain new insights from our German locations and abroad. Looking back, what would you say has left an impression on you personally?
Elina Steinke: For me, it was a fascinating experience to work closely with colleagues from different cultural backgrounds and to learn so much about our respective mindsets. I found the cultural diversity and the international collaboration across locations to be a great asset for myself, but also in terms of work results. In my view, intercultural competence is at least as important for success in business as technical know-how. In addition, the topic of sustainability has interested me since I was a student. It was always important for me to work in a company where I could contribute to a more sustainable society. During the MEP period, I was also struck by the way that I was able to play my part, as one small cog in the machine, in bringing about sustainable, future-proof mobility.
Johannes Weth: Especially during my last project at our Mödling site, I learned a great deal about the process of decision-making. One particular insight that I remain convinced of today: sometimes you have to take unconventional paths to reach your goals. And another thing I took away for myself: even if you are mostly dealing with international projects, you make the best decisions when you take your time, analyze the situation thoroughly beforehand, and don't act in haste. The group of decision-makers should also be kept to a manageable size so that good decisions can be made.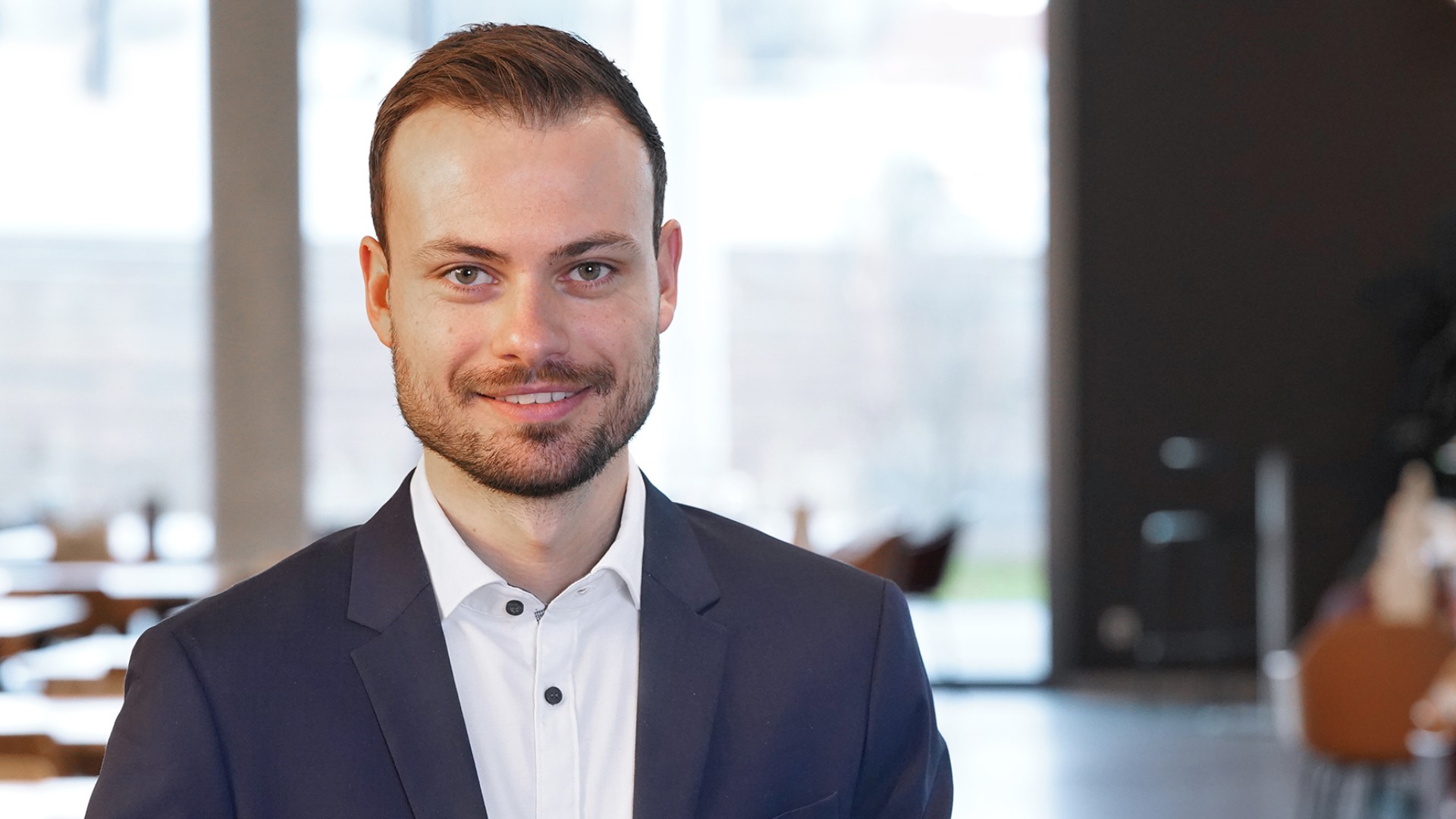 In my last MEP station, I took over the program management for the integration of the MERAK site in Vienna into the Austrian Knorr-Bremse company in Mödling. There, I had the opportunity to directly experience important management decisions and processes. An exciting project where I learned a lot!
Johannes Weth – Expert in Innovation Management, Knorr-Bremse Rail Vehicle Systems in Munich
What was your highlight during our 18-month graduate program?
Johannes Weth: I was really impressed by the fireside talks and the discussions with senior management. I also learned a lot during my project in Austria, because I experienced important management decisions and processes first-hand. The MEP network is also very important for me. Being in regular contact with other MEP participants, you gain important insights into different areas of the company and build lasting paths and opportunities that will be very helpful later on.
Elina Steinke: My personal highlight was the negotiation training that was held on site in the summer of 2021 for the first time since the Covid pandemic. It was also the first time that I met most of my fellow trainees in person.
We also support professional and personal development through our training programs and events. What kind of training have you benefited from in particular?
Elina Steinke: As a matter of fact, I have gained a lot from all of these opportunities. However, the virtual fireside talk with our Executive Board member Dr. Jürgen Wilder is the one that sticks in my mind the most. I found it absorbing to hear that a career doesn't always have to follow a linear path in one direction in order to reach success.
Johannes Weth: I was very impressed by the personal impact training. I gained a better understanding of myself and the effect I have on others, but above all I learned how to better assess other people and respond to their needs. Today I still regularly assign people in my head to the colors of the model presented at this training and adjust my behavior accordingly. I also learned a lot from the negotiation training. My conclusion is that life is full of negotiations and compromises to be found, in both professional and private contexts. Learning the methods and specific techniques to use was very helpful. Then there was the training on lateral leadership, which has remained clearly in my memory. Here I learned that you are actually leading all the time, even if you don't have any formal leadership responsibility. Being aware of this fact and responding to the needs of those around you is essential in order to achieve a common goal.
What role does your mentor play? Can you tell us about any situations in which their support has been helpful to you?
Elina Steinke: My mentor has accompanied me since my second project and continues to support me today. The contacts that my mentor was able to provide me with have opened up a second network for me. My mentor and his network have always been a great help to me, especially when it comes to technical questions.
Johannes Weth: The mentor is very important for me, too – being able to share experiences was particularly helpful in my time during the MEP. This second opinion was always an indispensable source of guidance for me. For example, my mentor advised me on selecting my third project and on looking for a permanent role after completing the trainee program. For me, this was a very trusting, private and professional exchange that taught me a huge amount.
Many trainees report that the network they build up over the 18 months plays a special role for them. How have you benefited from your network so far?
Elina Steinke: First of all, I would not have found out about the program in the first place without talking to a trainee. Due to the Covid pandemic, I unfortunately didn't get to meet most of the MEP network in person until quite late on. Nevertheless, there was a constant exchange via Teams or, if we happened to be in the office together, over a cup of coffee. That's how I learned about new projects and exciting opportunities. Another example is that if you're interested in a certain department at a certain location, you can just ask the network if anyone has done a project there before. Usually, you exchange experiences with that person and find out who you could contact at the site.
Johannes Weth: Especially while searching for projects, the network was a great help for me. But even in my present position, after completing the program, I can still lean on the network. Through these connections, I have contacts in almost all areas of both divisions and have developed some personal friendships that continue to this day.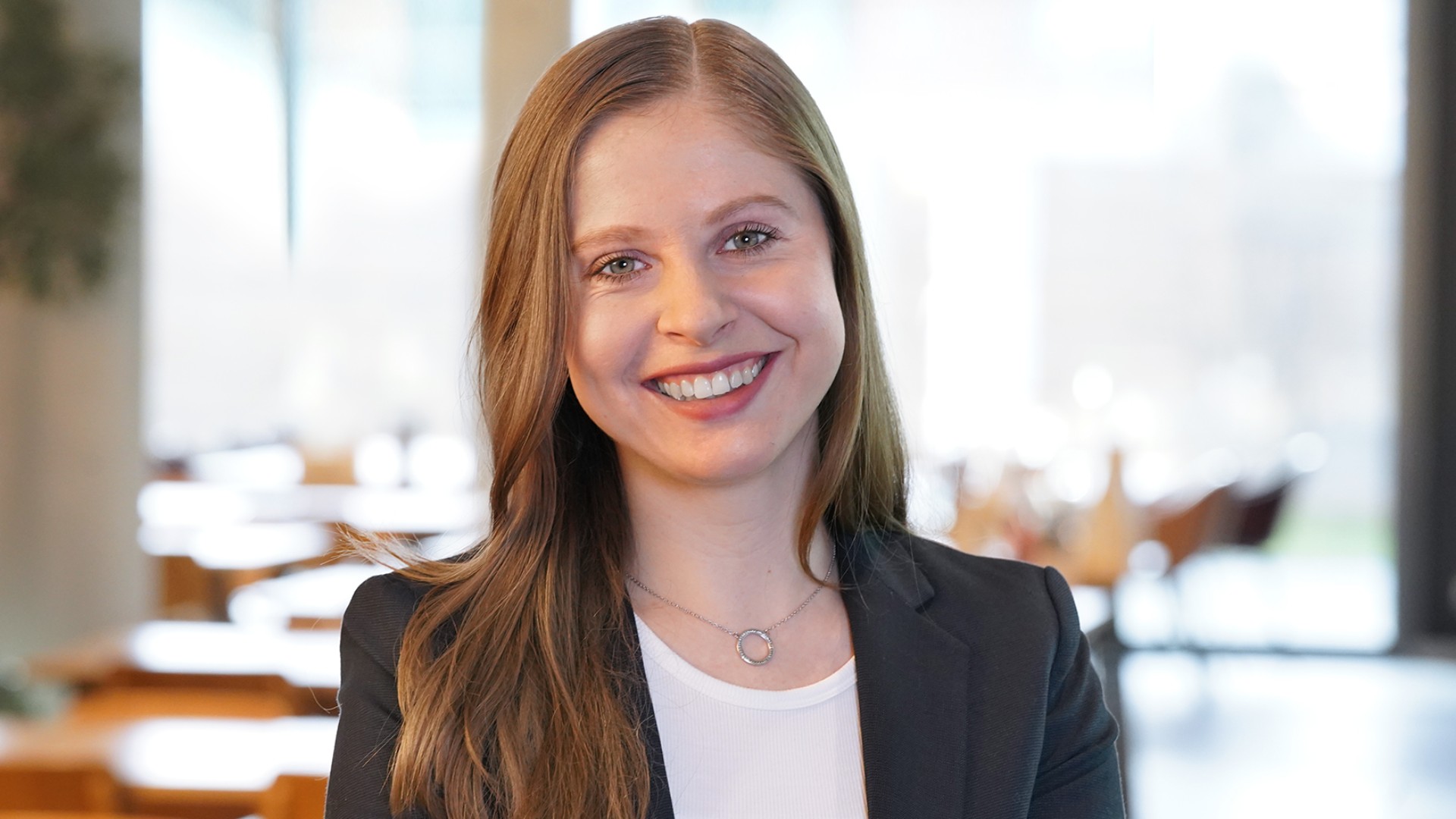 My mentor has accompanied me since my second project and continues to support me today. The contacts that my mentor was able to provide me with have opened up a second network for me.
Elina Steinke – Industrial Engineer Service Center Operations, Knorr-Bremse Rail Vehicle Systems in Munich
What tips do you have for applicants or future trainees?
Johannes Weth: I would advise applicants to always be authentic and not to pretend anything. You should also be open to challenges, have a clear opinion and be able to formulate it. I think it definitely helps to be aware of your strengths but also your weaknesses. As a trainee, it's important to approach people openly, make and maintain contacts, seek out responsibility, press for decisions – and be prepared to perform on a high level.
Elina Steinke: I would urge applicants to read up not only about the company's history, but also about its current products and innovations. A good source for finding out what Knorr-Bremse is currently working on in the Rail Vehicle Systems division is the Knorr-Bremse customer magazine 'Informer'. From personal experience, I can also recommend talking to current and former MEP participants. They can provide many insights and give valuable tips.
You have successfully completed the MEP and have since been offered a permanent position. How did this transition go for you?
Elina Steinke: Towards the end of my third project, I started taking an occasional look at the internal job market. When I saw an announcement for the position of Industrial Engineer Service Center Operations in the Rail Vehicle Systems division in Munich, I knew right away that I definitely wanted to apply for it. During my third MEP station in St. Petersburg, I realized how much I enjoy the tasks in this field. The responsibilities described in the announcement were almost identical to my activities in my third project. However, the new position was not limited to a local service center, it was classified as a central function. The interview was conducted via MS Teams, as I was still in Russia at that time. I think it helped that I had already learned most of the processes and structures during the MEP.
Johannes Weth: I first approached my mentor and did some brainstorming with him about areas I could target and would like to work in. Then I looked at the internal vacancies in these areas and successfully applied. Since October 2021 I have been working in the Rail Vehicle Systems division in Munich as an expert in innovation management, and in this position I continue to benefit from the experience I gained during my trainee period.
Thank you very much for an engaging interview and all the best for the future!
Info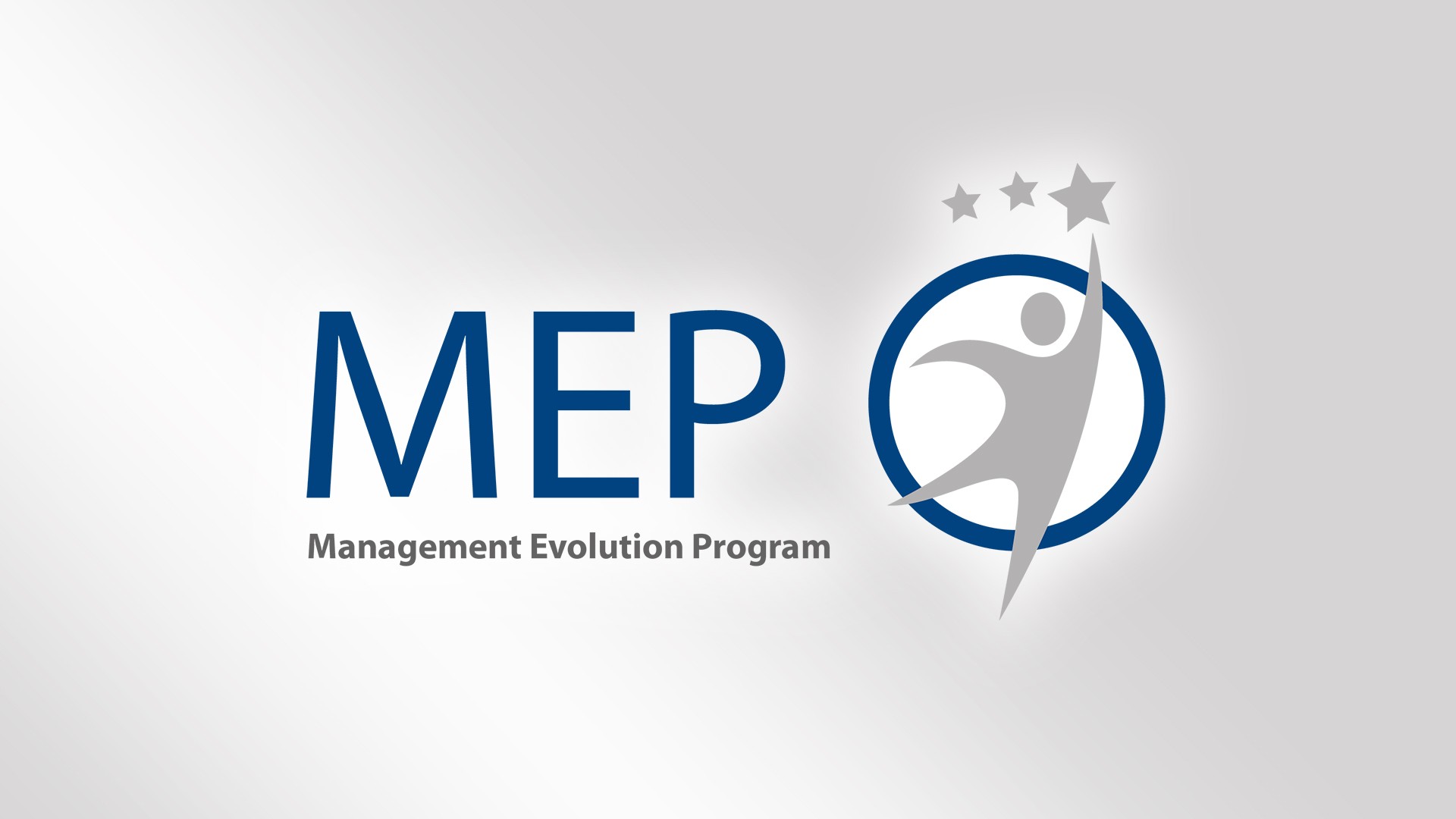 The MEP at a glance:
18 months divided into three challenging projects (6 months in different divisions, departments and countries)
Program individually tailored to your interests and competencies
Flexible start dates
International experience through at least one project abroad
Development of a company-wide network
Professional & personal development supported by training, an individual development plan and a mentor
Be taken on in a permanent role upon completion of the program
You can find more information about the MEP in our career section .