Tourist attraction in Lisbon: the famous tram with Kiepe technology
It's a tourist magnet, a selfie hotspot – it's a yellow tram. In Lisbon, a place many would love to escape to in the days of coronavirus, Tram 28 runs along the narrow streets of the old town through the Portuguese capital. The famous vehicles are called "Remodelados". For 25 years they have been operating with electrical equipment made in Düsseldorf – by Kiepe Electric.
The tram in Lisbon has some unique features: it runs on narrow gauge tram lines of just 900mm, takes curves with radii under 10m and negotiates gradients of up to 13.5% – which is a world record for trams. The tram winds its way through the picturesque old town of Alfama on single-track sections controlled by traffic lights.
Tourists flock to famous tram
The technical specifications impress tram enthusiasts, the overall look inspires selfie-lovers. All along the route tourists pose to snap shots with the tram from every angle. On a trip to Lisbon, a good tram selfie is obligatory.
The small two-axle trams with a wheelbase of only 1.90m and a length of 8.35m are packed all day long. Long queues build at the final stops, as tourists wait to ride the length of the route while filming from the moving vehicle. Why this tram in particular? The design allows the windows to be opened completely, so passengers can lean their heads out. This is not without its risks, as the track often passes just a few centimeters away from the walls of houses. Caution is advised.
Taking tram 28 through the old town of Lisbon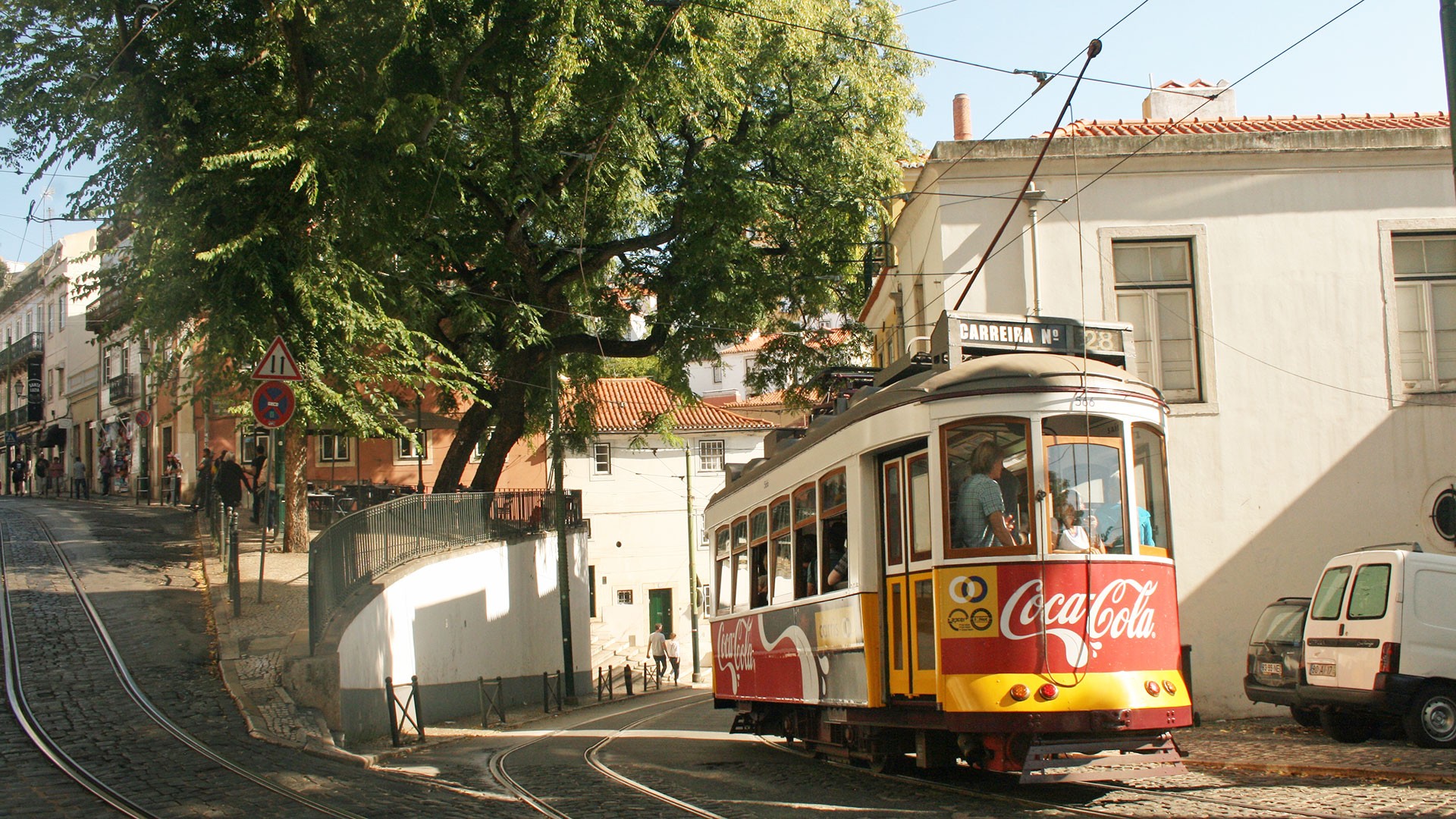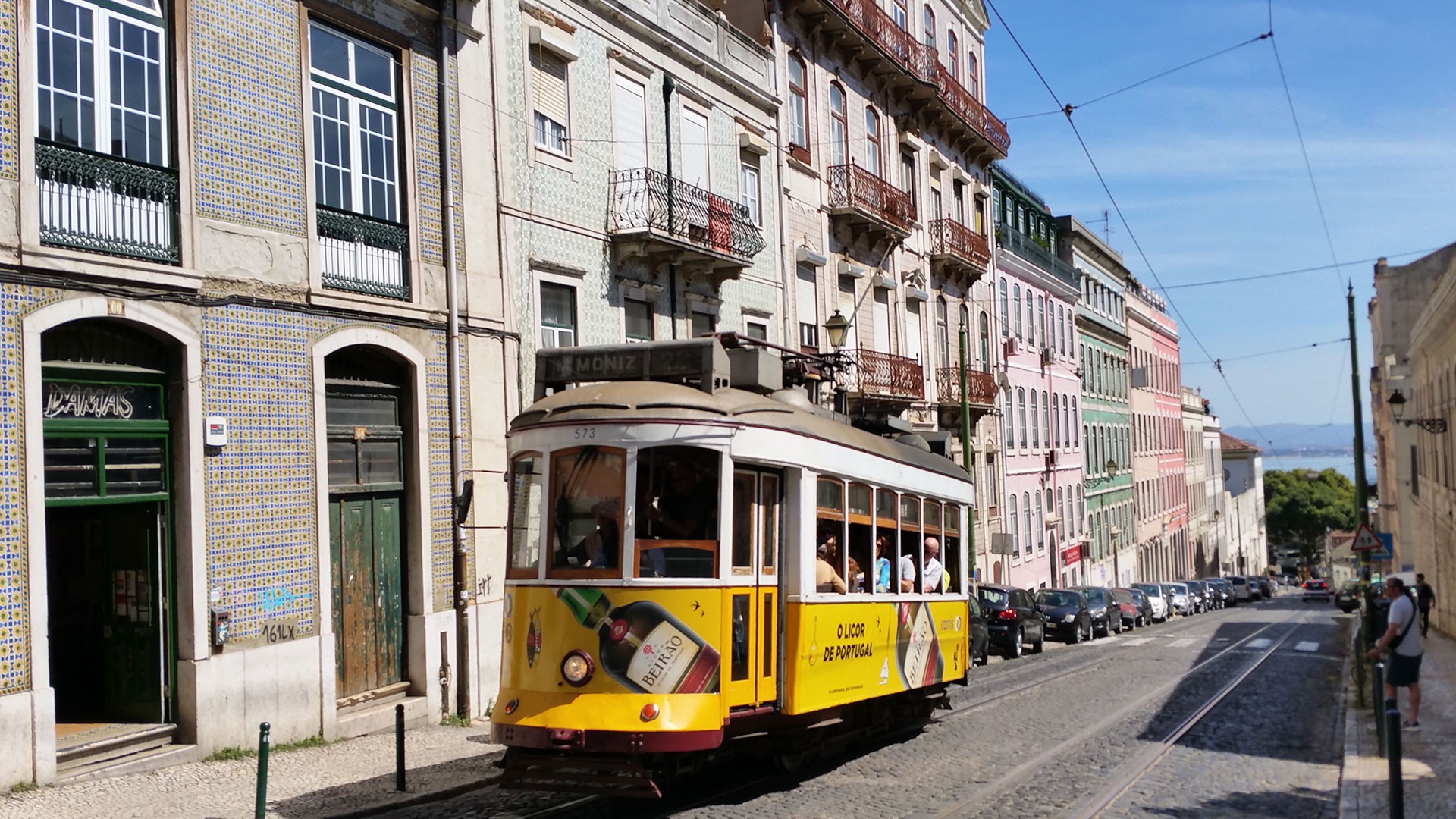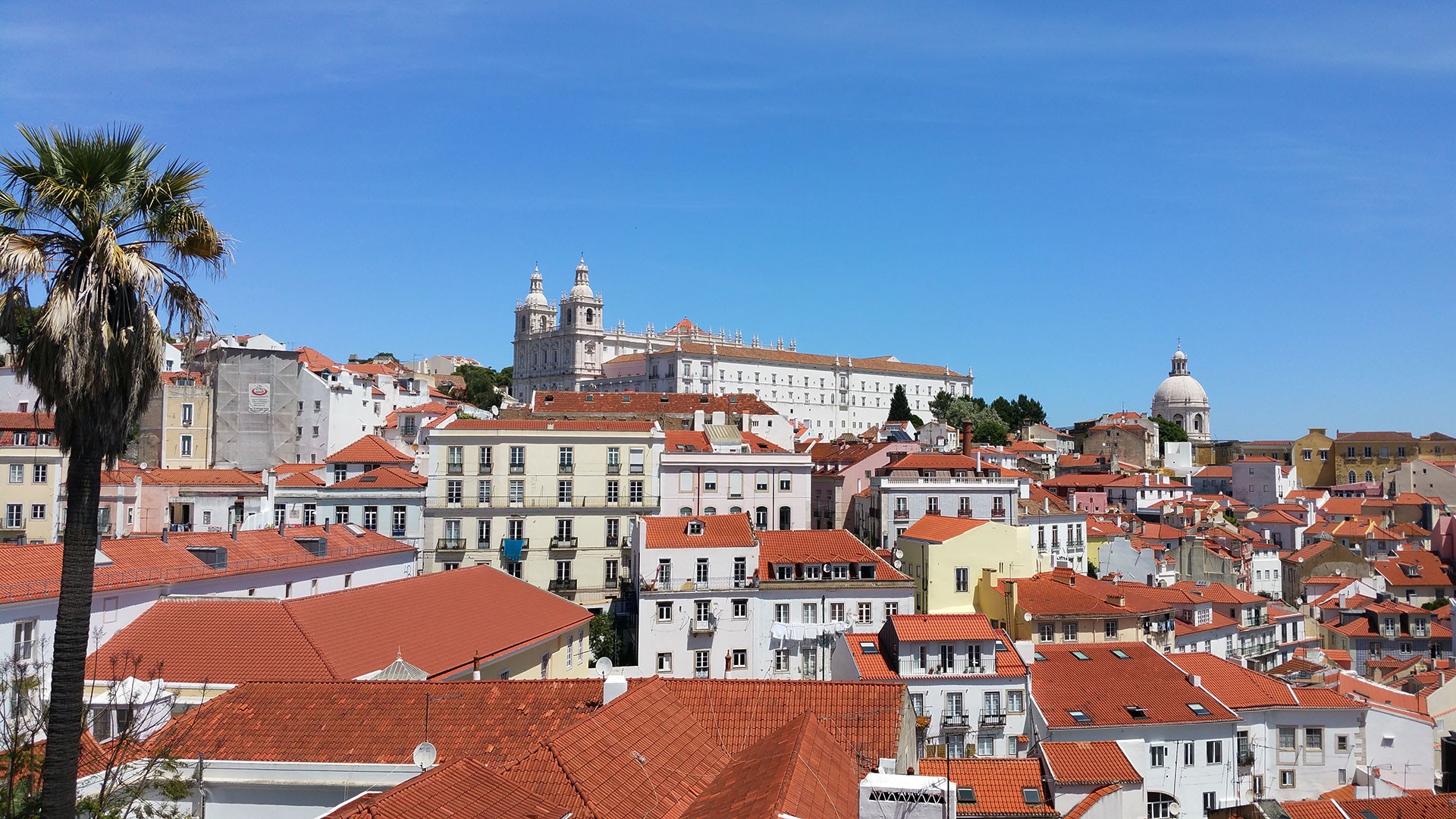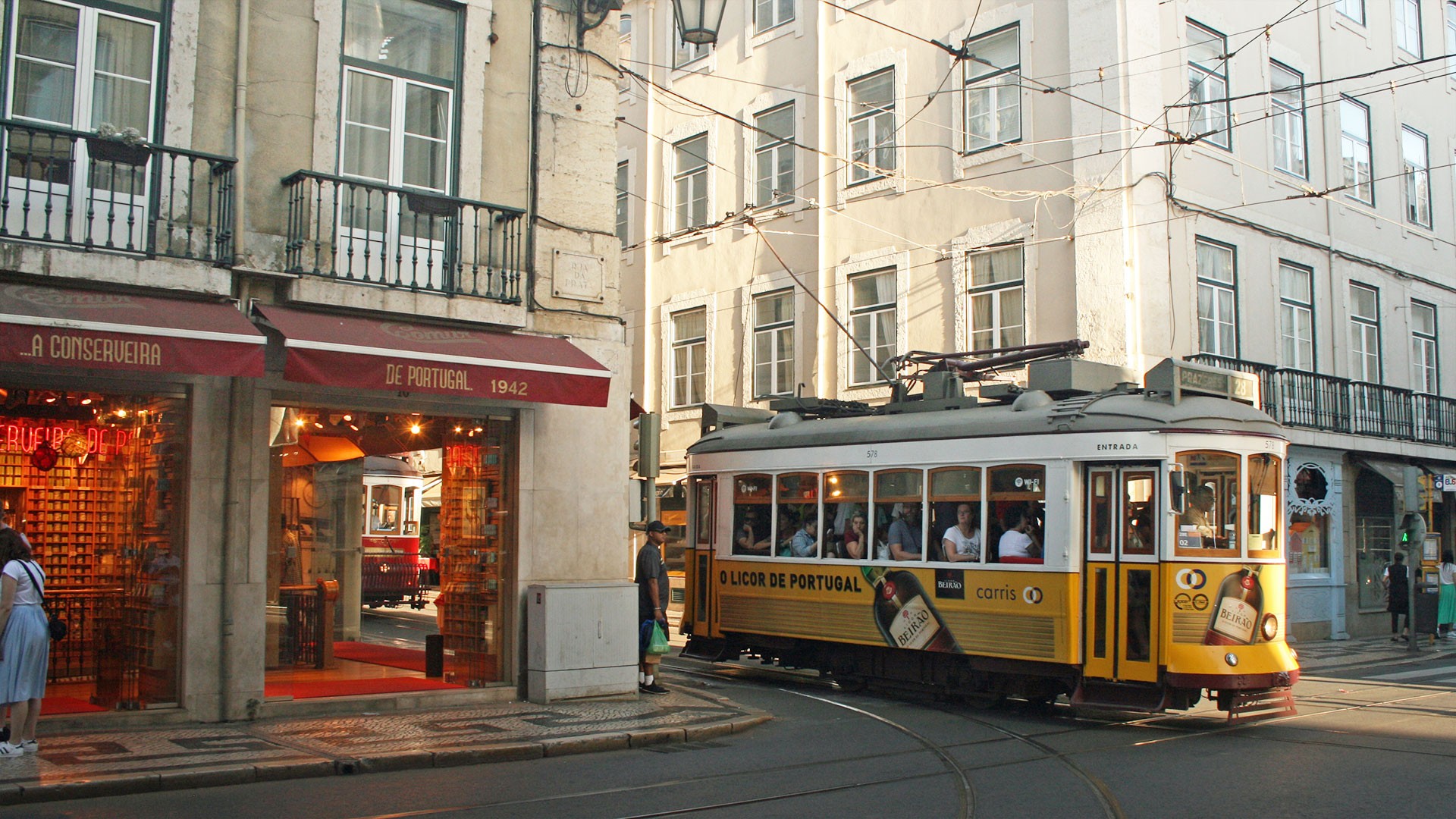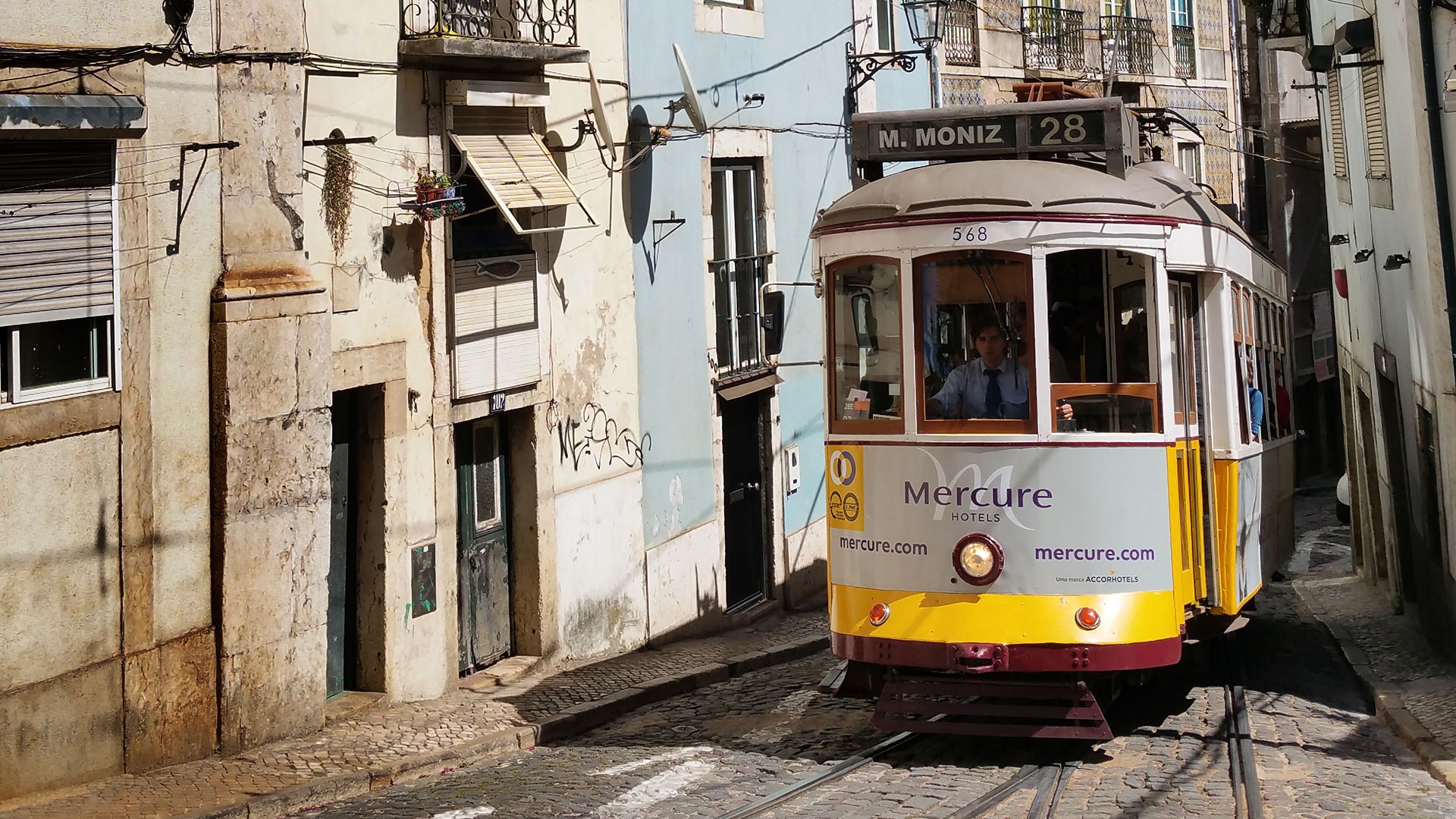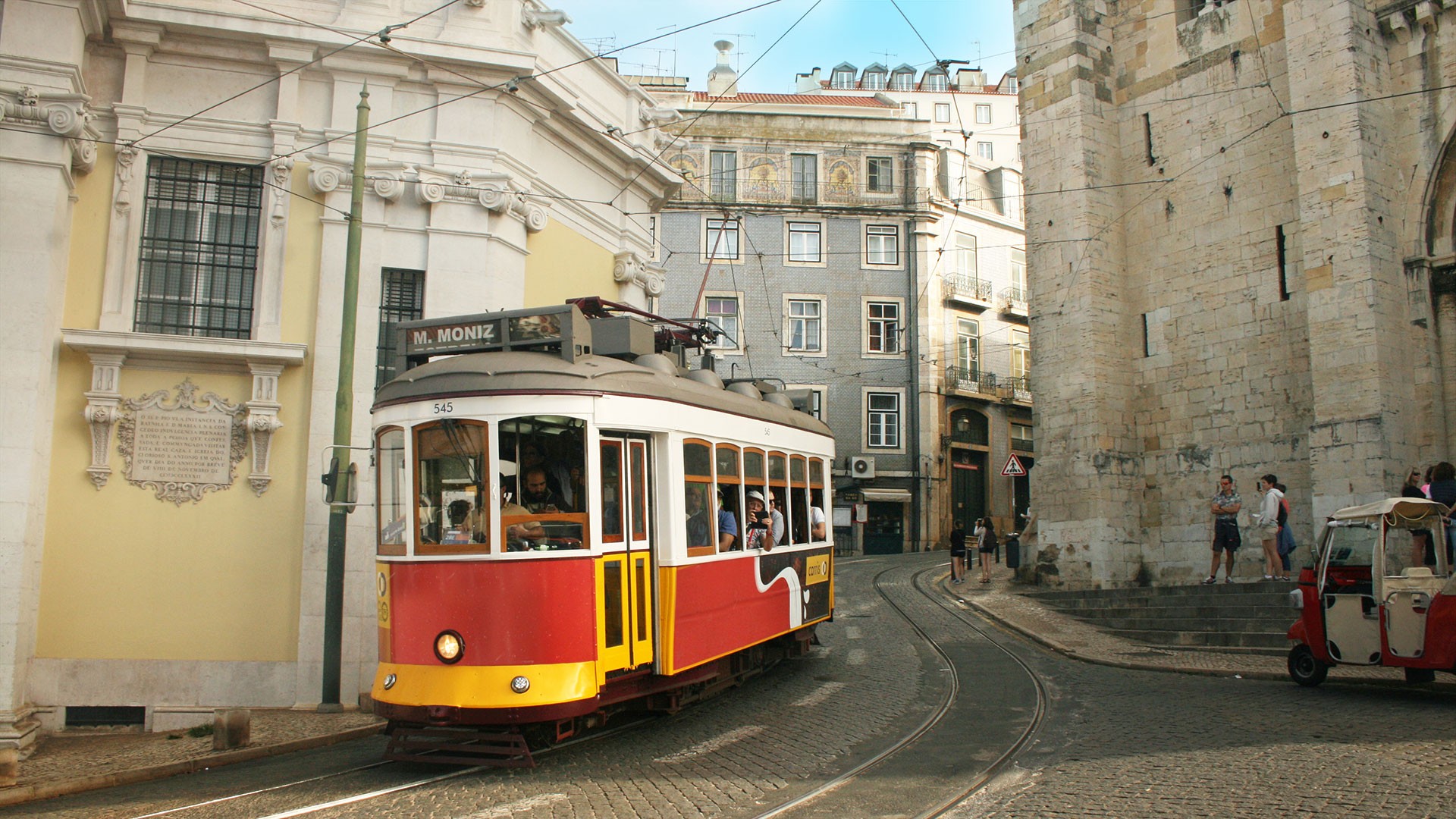 Equipment from Düsseldorf
It is partly to the credit of Kiepe Electric that the tram covers these routes so reliably with its current equipment. From 1994 to 1996, Kiepe supplied the electrical traction systems – consisting of cam controller, traction motors, starting and braking resistors and on-board converters – for the modernization of 45 trams in total. That means the "Remodelados" have been serving the Lisbon mass transit system without any major problems for 25 years now – with integrated Kiepe Electric quality.
Streetcar souvenirs
One of Lisbon's curiosities: if you look around the numerous gift shops in the Baixa shopping district, trams seems to feature on at least half the souvenirs on display. Alongside more or less sophisticated tram models, the image can be found on T-shirts, umbrellas, tea towels, sweets and traditional tiles. Of course there are also paintings and plenty of postcards with tram motifs, ranging from kitschy to rather beautiful. Especially on the postcards, the Kiepe Electric equipment is usually clearly recognizable by the distinctive contours of the vehicle roof. It's one of those unique features that help to tell the story of every tourist attraction.