Knorr-Bremse CFO Frank Markus Weber on ESG: Healthy profits and a clear conscience are not mutually exclusive
ESG – this neat abbreviation stands for the three dimensions of sustainability: Environmental protection, Social responsibility and the principles of good corporate Governance. Society, policymakers and investors are attaching ever greater importance to responsible courses of action on the part of companies. Climate change, labor rights and human rights standards are among the key topics in the ESG debate. But what part do the three aspects of ESG play at Knorr-Bremse? How will they impact on the company's business model going forward? And what concrete measures is Knorr-Bremse already taking in this context? In his guest article, Frank Markus Weber, CFO of Knorr-Bremse AG, provides some answers.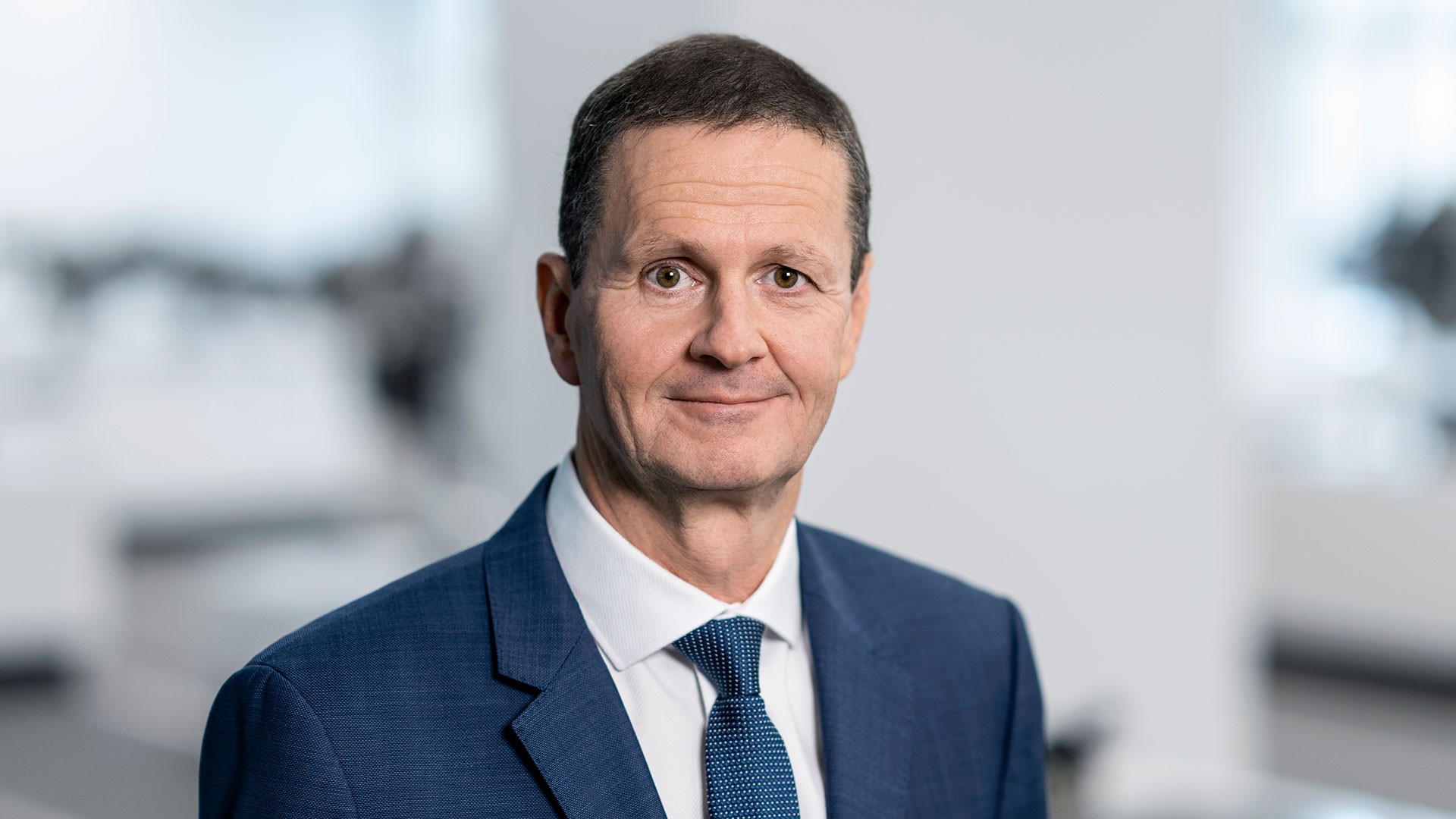 With the COVID-19 pandemic, climate change and environmental pollution, we are currently facing global challenges that are leading us to further refine our business model. The fact is that only credible, sustainable business practices prepare the ground for lasting success. Sustainability and competitiveness have long since ceased to be mutually exclusive and are today inseparably interwoven.
Society, politicians and investors set ever greater store by a responsible approach to business. They expect the business sector to create sustainable values and to do so while respecting the interests of all stakeholders, not just those of shareholders.
That is also precisely what none other than Blackrock CEO Larry Fink is calling for. Early last year, the boss of the world's largest investment management corporation wrote to CEOs, calling upon them to pay more attention to the three principles of ESG (Environment, Social, Governance) in the future. Fink announced that Blackrock would be exiting investments that present sustainability-related deficits, in order to manage investment risks more effectively.
I was really pleased about this wake-up call from the USA. In fact, it left us feeling encouraged and affirmed. Because some years ago, Knorr-Bremse made a commitment to help create a more sustainable society and engage in more climate action. As a successful global player in the mobility sector, we see ourselves as a role model here and aim to bring this commitment to life not only through our products but also through the way we work.
So what exactly are we doing in order to achieve ESG excellence?
Back in 2015, our company had already set itself targets for climate-neutral growth. Then, in March 2020, we reaffirmed our commitment to ESG excellence with a new, ambitious Climate Strategy 2030. All Knorr-Bremse AG sites around the world are to implement CO2-neutral operations from year-end 2021. In addition, by 2030 at the latest we are aiming to halve our CO2 emissions, primarily in production, administration and our vehicle fleet. This means cutting emissions by 4.2 percent every year compared with a 2018 baseline.
How do we intend to reach our environmental and sustainability objectives?
Firstly, through extensive investments.
We will systematically conserve energy and switch to lower-carbon fuels. We will also generate more renewable energy ourselves and increase the proportion of renewable energy that we buy-in. And we will offset the remaining emissions by purchasing carbon credits. We are also looking into how we can expand our activities to include major sources of CO2 emissions along the entire value chain ("Scope 3"). At the same time, we are also analyzing the climate-related risks and opportunities for the company along the value chain.
Secondly, through innovative products.
Knorr-Bremse has been an industry-leader for more than 115 years, driving forward innovations in mobility and traffic technologies. Our Rail division stands for the rail-borne transportation of the future – a key pillar of an eco-friendly, low-carbon mobility scenario. Knorr-Bremse and its solutions are set to benefit extensively from the European Green Deal and other EU funding programs promoting the expansion of public transportation and the transfer of freight traffic from road to rail. With this in mind, our Kiepe Electric subsidiary, for example, has developed a modular hybrid drive concept that can complement or replace conventional diesel engines. At the same time, our Truck division is also making a big contribution to reducing global CO2 emissions, not least by means of lightweight design, which leads to lower fuel consumption in truck fleets.
Thirdly, by making careful use of precious raw material resources.
Today, some nine percent of our revenues are already generated by remanufacturing or overhauling old and used products in an approach that is of great value to our customers in both the rail and truck segments. This way, we help to conserve valuable raw materials, support the recycling economy, and make our company more sustainable.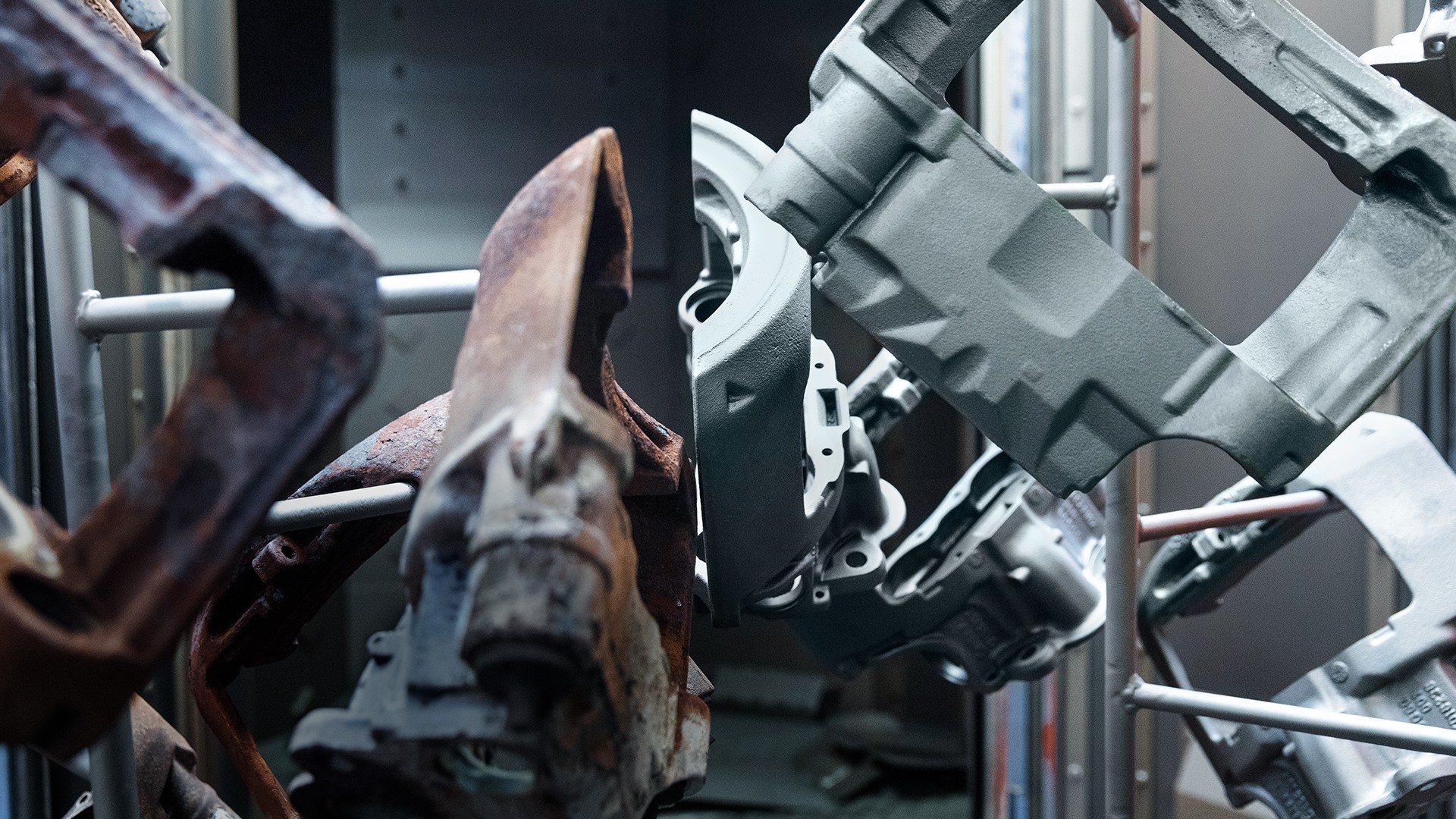 Sustainability is becoming mainstream; anything else is a niche
We are out to make sustainability a decisive factor in our technology leadership and market positioning, because ESG is about more than "just" climate action. For a long time it was the E for environment that dominated the popular debate. However, since the coronavirus crisis, if not before, the S for social and G for governance have also become anchored in the public consciousness as equally important components: Employee well-being and responsible corporate governance have become more and more important internationally. Through Knorr-Bremse Global Care, a non-profit organization founded by Knorr-Bremse employees 15 years ago, we are committed to opening up prospects for people in need around the world. This global engagement is complemented by local social projects at the company's sites, providing financial support for charities as well as for corporate volunteering projects involving our employees.
Knorr-Bremse is focusing on five Sustainable Development Goals (SDGs)
In the course of our sustainability efforts we also support the UN's Sustainable Development Goals (SDGs). Knorr-Bremse's global top management team has selected five SDGs: Climate Action (SDG 13); Decent Work and Economic Growth (SDG 8); Responsible Consumption and Production (SDG 12); Gender Equality (SDG 5); and Industry, Innovation and Infrastructure (SDG 9), and undertaken to drive progress towards them across the group
Good corporate governance (G) is a major factor in building trust in a company. Knorr-Bremse's stakeholders should know that they can trust in the fact that, for us, commercial and social considerations are not at odds with one another but are actually assigned equal importance. Clearly formulated compliance guidelines and a strict code of conduct provide the basis for this approach. Compliance with our duty of care from a human rights perspective is of particular importance here. We initially focus on analyzing the working conditions of those potentially affected by our business activities and on the employee recruitment process in order to identify room for improvement.
A company should and indeed must earn money
The core objective of any company is to make a profit. This is essential because only profitable companies have the necessary latitude to fund and implement ESG activities. As we know, a clear conscience and healthy profits are not mutually exclusive. Quite the opposite, in fact. Sustainability represents a huge opportunity for any company. The economic incentives to invest in responsible business solutions have never been greater. Companies that take up this opportunity are acting in a deeply rational manner and creating lasting value for all stakeholders.
This is confirmed by the latest analyses from the global finance industry:
- Companies with high ESG standards are more resilient, have lower capital costs and generate higher long-term returns (Fidelity Worldwide Investment).
- Climate risk invariably means investment risk. Those who take this into account will ultimately achieve better returns (Blackrock).
- ESG factors can play a key part in how quickly companies recover from the economic downturn (Bank of America).
Knorr-Bremse is listed on the German Stock Exchange's sustainability index
Against this backdrop, it is only logical that more and more financial investors, pension funds and asset managers are demanding that companies in the manufacturing sector operate more responsibly than in the past. They show an understandable preference for investing their investors' money in companies with a credible and comprehensible sustainability concept. The sustainability index of the German Stock Exchange, the DAX 50 ESG, in which Knorr-Bremse was included early in 2020, provides a point of reference for investors.
At Knorr-Bremse we are convinced of the importance of ESG, which forms an integral part of our corporate strategy. Going forward, our company will continue to build on its successful sustainability performance. That won't be easy. Because we have to pursue two strategies in parallel; taking our current successful business model to the next level while at the same time doing whatever it takes to achieve (even) greater sustainability. With this in mind, we are planning to embed ESG targets in our executive compensation system.
We are aware that we still have a long way to go before we reach our goal. But we are committed and we are making systematic progress. We do this for our company, our employees and our shareholders. And also for our customers, our suppliers and society as a whole. They all expect leading-edge technology, safety, reliability and sustainable practices from us. As we do ourselves.



Back to overview