With the help of the "Clean Drinking Water" offset project, rural households in Kenya gain access to clean drinking water.
Refillable 20-liter canisters are ready for collection. Each facility can serve up to 6,000 local people daily.
WaterKiosk in Burani region, Kenya: Up to 25,000 liters of clean drinking water can be delivered daily from each WaterKiosk.
"Clean Drinking Water": Offset project to support public health in Kenya.
Since the start of 2021, Knorr-Bremse has been working to protect the climate through the "Clean Drinking Water" offset project – together with the atmosfair project partner Boreal Light GmbH and its local representative Waterkiosk Ltd. The offset project aims to improve access to clean drinking water, specifically for disadvantaged households in Kenya. Alongside the "Efficient Wood Gasifier Stoves" project in India, this is the second Knorr-Bremse carbon offset project to be certified with the Gold Standard. Both projects were selected in collaboration with Knorr-Bremse Global Care and are subject to a joint review process. Read on to find out what makes the project in Kenya so special.
Clean water is the basis for a healthy life
In Kenya, solar-powered water treatment plants make it possible to bring clean drinking water of the highest quality to the local population at very reasonable prices. Since the water is far more affordable than the usual commercial prices, it is also accessible to low-income families in poorer areas. A total of around 40 water treatment plants will be installed, each capable of delivering up to 25,000 liters of clean drinking water per day to up to 6,000 residents.
Our goal is to reduce water-related diseases and thereby lower the high mortality rate in developing countries such as Kenya, especially among children. Diseases like diarrhea and cholera, which are responsible for around 830,000 deaths per year, are easily preventable if clean water and good sanitation facilities are available.
Sylvia Bytow-Weissheimer – Senior Program Manager at Knorr-Bremse Global Care
A nationwide supply of clean drinking water cannot be taken for granted in Kenya, and this has drastic consequences for public health. But the importance of clean drinking water goes even further: health is a basic prerequisite for good development opportunities with solid starting conditions, especially for children. For example, that means being able to attend school, not having to spend time fetching water from far-off sources or caring for sick family members – in other words, having the chance to simply be children. So besides the health aspect, the "Clean Drinking Water" project systematically supports socio-economic objectives for the local population in Kenya.
As such, the project not only contributes to SDG 13 ("Climate action", see below), but also to SDG 6 ("Clean water and sanitation") of Knorr-Bremse Global Care.
An offset project with diverse benefits
This project primarily fulfils the stated goal of offsetting unavoidable emissions generated by Knorr-Bremse sites by avoiding CO₂ emissions. The water treatment plants and the provision of clean drinking water mean that impure water, e.g. from ponds, streams or water collection points, no longer has to be boiled. This avoids the CO₂ produced during boiling – around 200-400 tonnes of CO₂ per year per WaterKiosk – while also conserving timber, which is particularly scarce in rural areas in Kenya.
What's more, the project saves many hours that local children would otherwise have spent collecting firewood. Children are commonly charged with this task, often having to walk up to seven kilometers each way. Quite apart from the physical exertion for the children, this is valuable time that they could be investing in their education.
For adults, too, the water treatment plants offer added benefits and help to generate extra income. For example, vertical gardens are built at many of the plants, where vegetables can be planted, irrigated using the clean and fresh water, and sold on. The same logic is applied to a small fish farm: the water treatment plants make it possible to breed healthy fish in clean water, even in the deepest rural areas, providing a valuable additional source of food.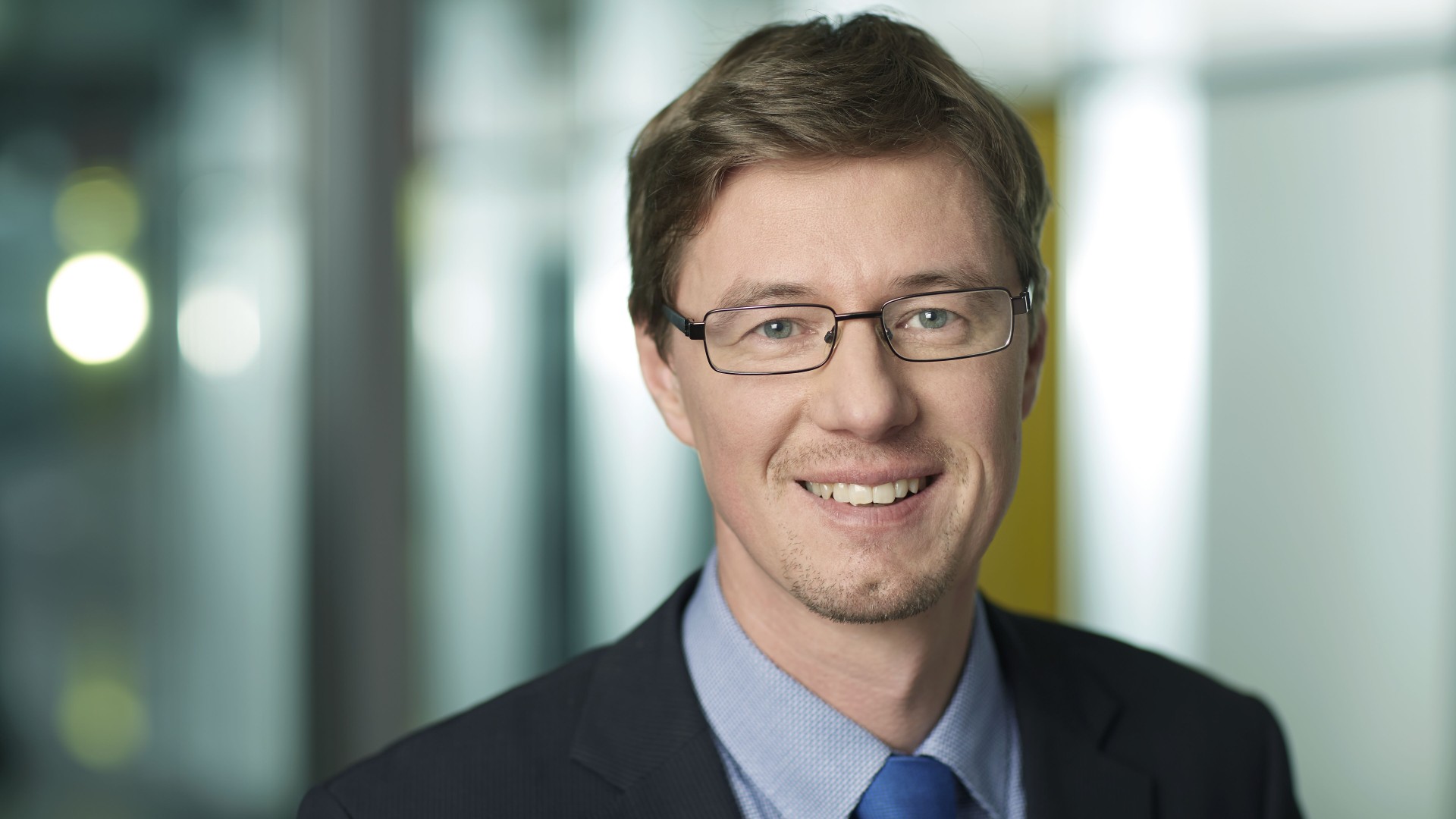 We want to respond very specifically to the needs of the Kenyan people and tangibly improve their quality of life. We are pleased to be making such an important and diverse contribution with our offset project.
Stefan Bräuherr – Head of Corporate Responsibility, Knorr-Bremse AG
Evidence and impact measurement through an independent study by Knorr-Bremse Global Care
But how can we determine whether the "Clean Drinking Water" project in Kenya, with its broad range of measures, is having the desired effect? And if so, how significant is it?
These are the questions addressed in a study commissioned by Knorr-Bremse Global Care and conducted in collaboration with the renowned Center of Evaluation (CEval) research institute at Saarland University. One of the initial aims of the baseline study is to find out how many people were using polluted water before the start of the offset project. In addition, the study will provide important insights into the impacts of the clean drinking water provided by the new facilities, thus illustrating the added value in terms of public health.
Sylvia Bytow-Weissheimer, Senior Program Manager at Knorr-Bremse Global Care, emphasizes: "With our study we are also investigating the socio-economic impacts of the project. We are keen to get a full and impartial picture of how our financial resources are being used, and to find out exactly how and where the measures are delivering results. We call this evidence-based impact measurement."
To put together a coherent picture of the impacts, researchers first examine one factor in isolation – the provision of clean drinking water – to determine whether it can produce the desired effect. Then various other individual factors are examined in turn to identify causal relationships.
atmosfair: new partner for active climate protection
As of this year, Knorr-Bremse has a new partner for active climate protection at its side in atmosfair . The Berlin-based non-profit organization emerged from a research project by the German Federal Environment Ministry and a joint initiative by the tour operator association forum anders reisen (website in German only) and the environmental and development organization Germanwatch in 2004. Since then, atmosfair has been developing and running climate protection projects involving the expansion of renewable energy and energy efficiency technologies as well as advising and accompanying companies and institutions on their path of transition to a decarbonized economy. atmosfair enables companies to offset unavoidable CO₂ emissions in the Global South. The patrons of atmosfair include the former Executive Director of the UN Environment Programme, Klaus Töpfer, and the President of GEOMAR Helmholtz Centre for Ocean Research Kiel, Professor Mojib Latif, who is also President of the German Society of the CLUB OF ROME.