A day in the life of Mevil Mendis
The software project manager at TCI works with Bendix in development and supervision of products. He is enormously proud of TCI's contribution to global innovation.
Meviltan Mendis, usually known as Mevil, is an industrial electronics specialist and has been with the company since 2013. He started as a team leader of the Embedded Platform team before taking on the role of Software Project Manager in 2018. Mevil loves working out solutions to problems, and is all the happier if his ideas benefit society as a whole.
5:30 - I spend the first 15 minutes of my day catching up on news on my phone and checking LinkedIn and Instagram. Then I put on my running gear and go running for around 45 minutes. It energizes me, and trains me to keep my mind focused on a goal even though my body is tired.
7:30 - Time for my daily ritual of getting my seven-year-old son ready for school and dropping him off. He's an inquisitive kid and some of his questions can be pretty tough to answer. "Dad! How is water made? Dad, why are car tires black?"
8:20 - I clock in to work, placing my thumb on the time clock scanner, which greets me with "Thank you!" First I update my to-do list while I drink a glass of water to rehydrate. Various emails have come in overnight; managing the time difference between us and our European and US locations is always quite tricky.
10:00 - We're alerted to a problem. During validation of a new vehicle software program on the test rig, the ECU keeps flagging a fault with the parking brake. Although it only occurs under specific conditions, it could be enough to jeopardize the upcoming release. The scrum team comes together immediately and we analyze the test situation, call up a few experts, and narrow down the fault. After four nerve-racking hours we find the cause––and the solution. What a relief! We cheer like a football team that's just put everything it has into a match. Then we realize we completely forgot about lunch!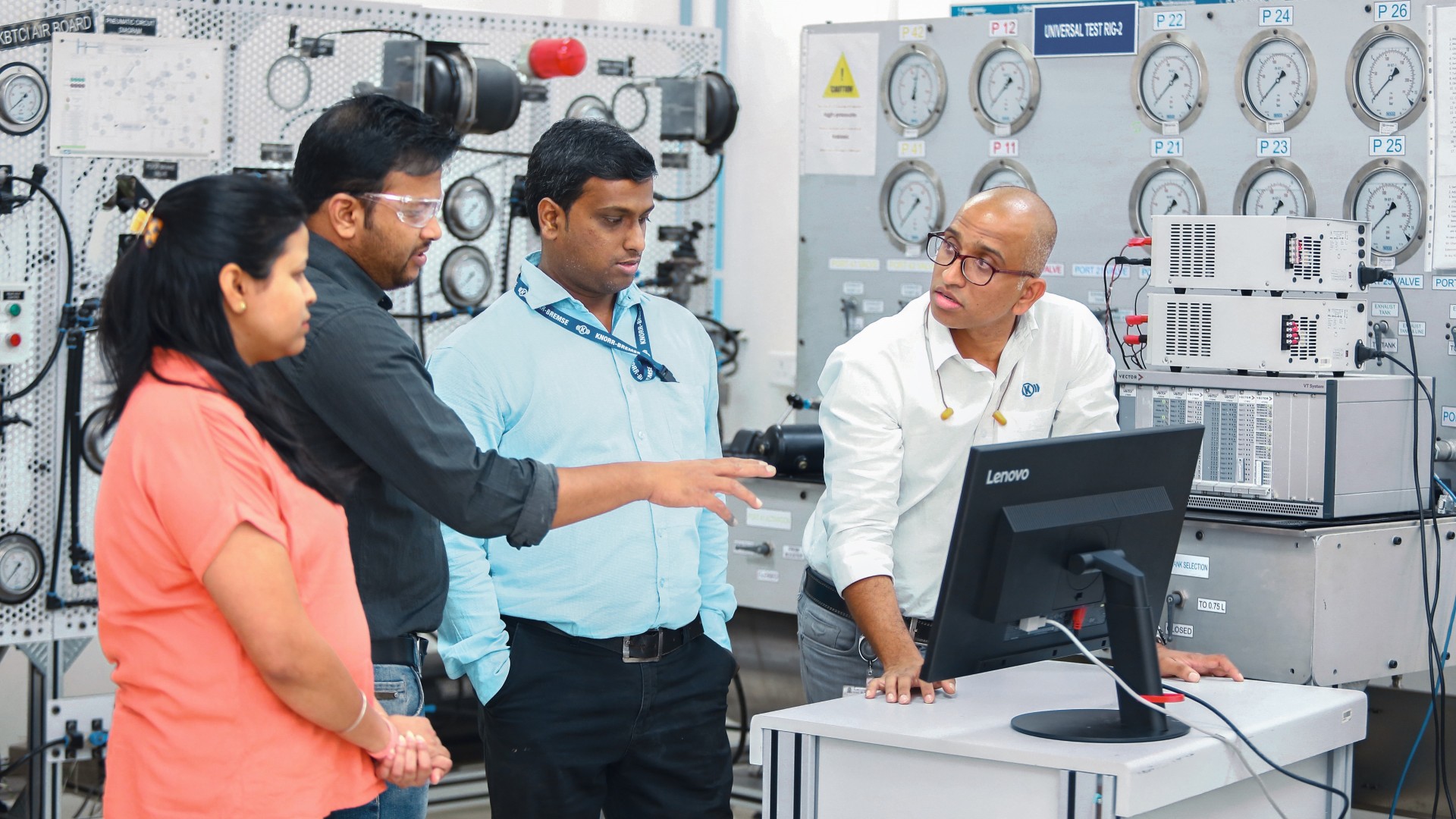 2:30 - Preparatory meeting for a new prospective customer. A big part of my job involves making sure our products deliver added value. We work with a team of experts to assess the customer's specifications against an existing product. After some passionate but constructive discussion, the team identifies a string of key features. Using them as a basis, we can draw up a plan for tailored added-value products to present to the customer.
4:30 - After a quick coffee break I'm ready to go again, and set up my test environment to run overnight. Part of our daily routine is to test all the functions, modify them, and then retest.
6:00 - A new day has just begun in the USA. I check in with my colleagues over there and we discuss the progress of safety gap analysis of our product. We may not always agree, but all my colleagues are very motivated and dedicated and we work really well together.
6:45 - I start the nightly run of the auto test. Then I take our my car keys, place my thumb on the time clock scanner and hear "Thank you!" And it's goodbye for today.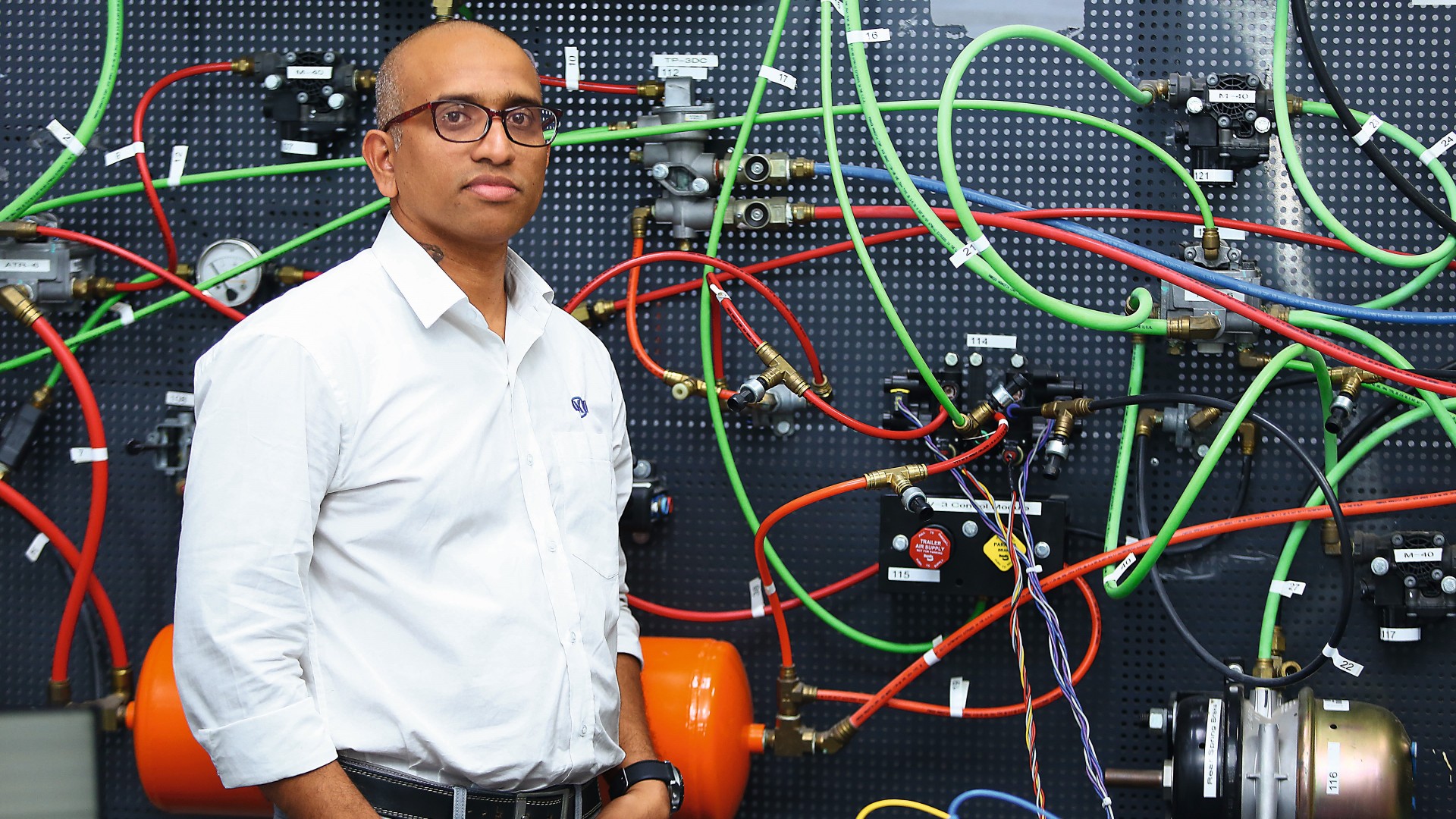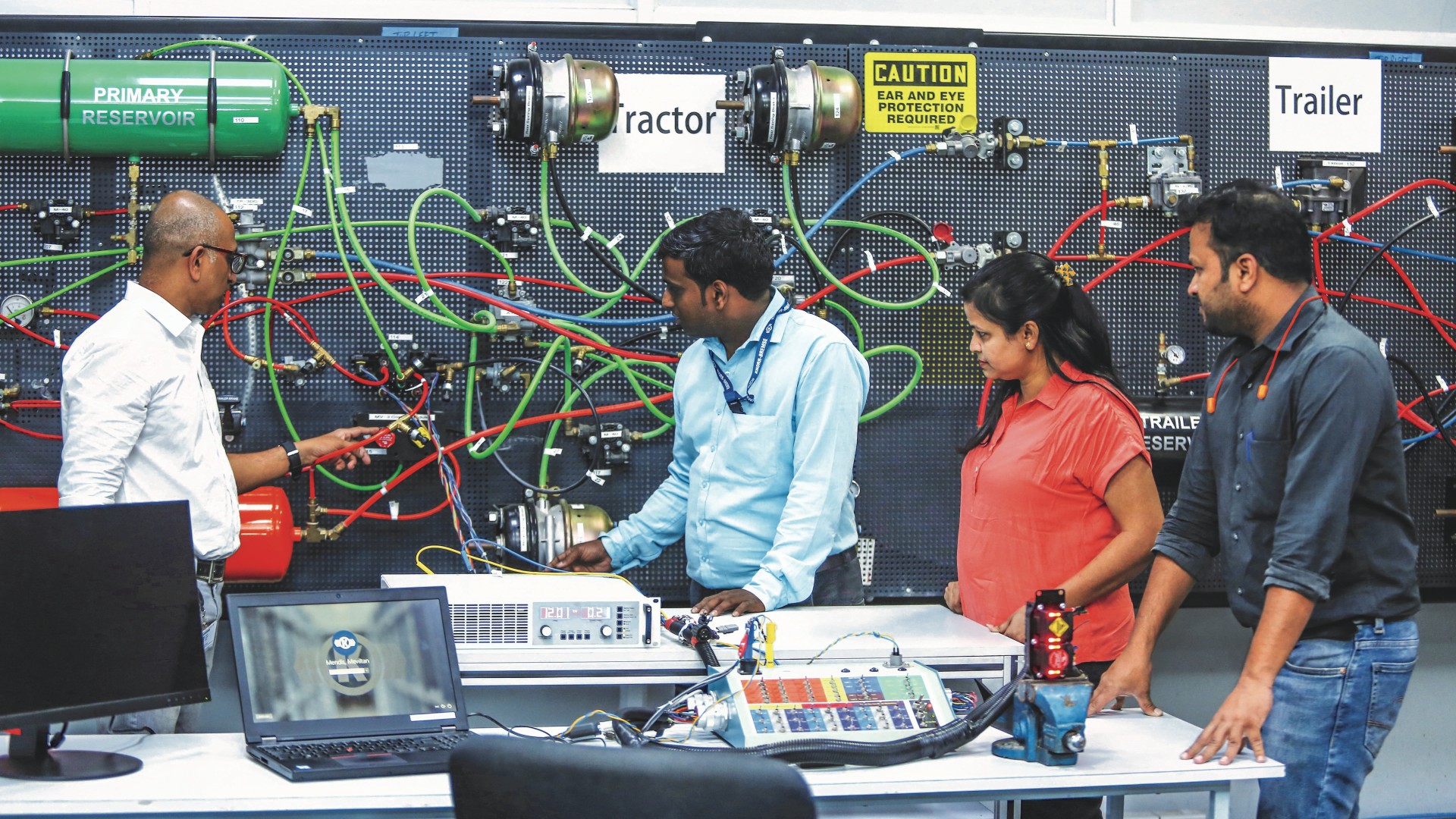 Back to overview