Dr. Sigrid Evelyn Nikutta
Member of the Supervisory Board since 2022, appointed until 2026.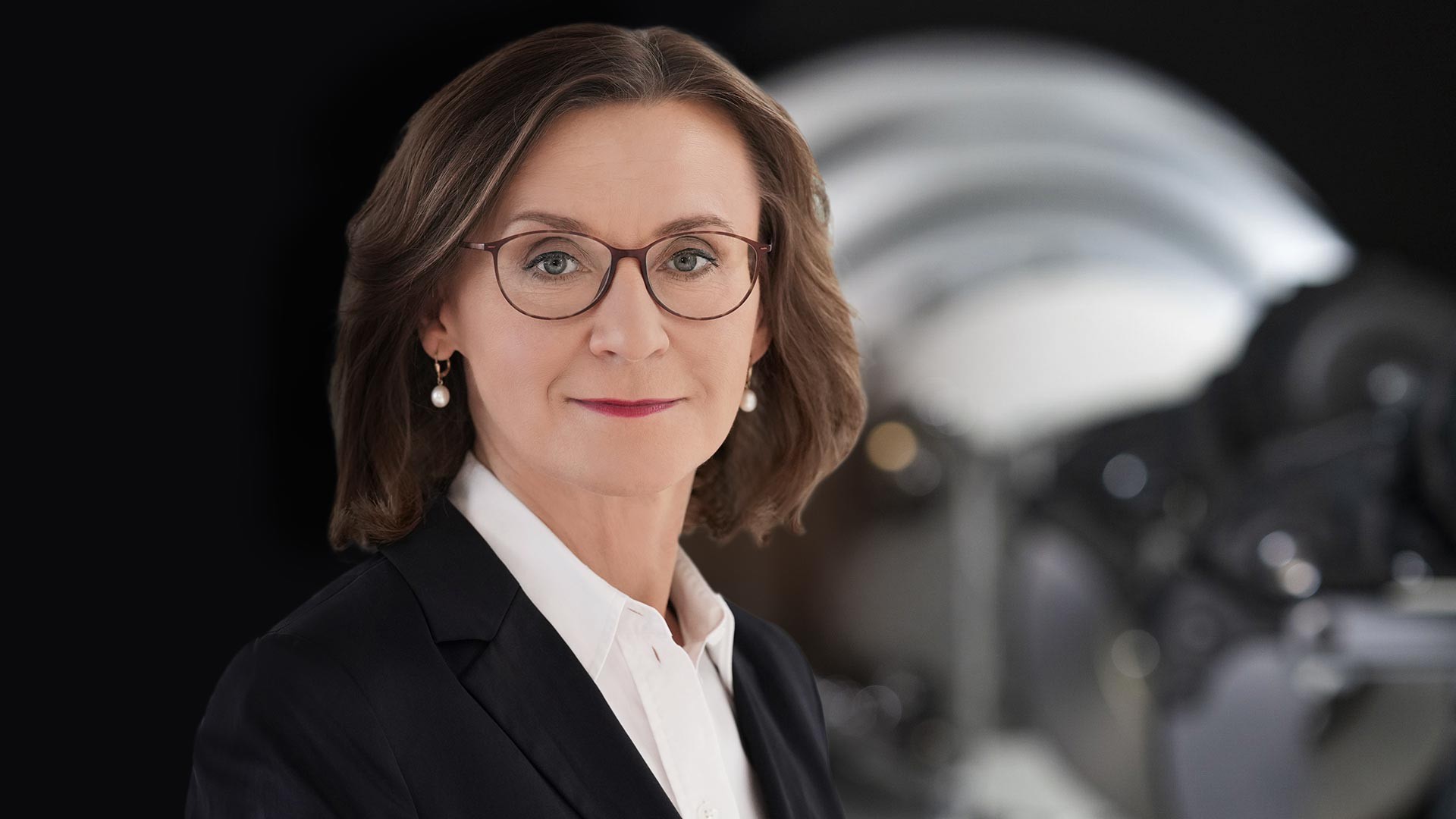 Biography
Dr. Sigrid Evelyn Nikutta studied psychology at Bielefeld University from 1988 to 1993, specializing in occupational, industrial and organizational psychology. In 2009, while working in full-time employment, she was awarded her doctorate in psychology by the Ludwig Maximilian University of Munich (LMU).
In 1993, Dr. Nikutta embarked on her professional career at what is now the Horstmann Group in Bielefeld, where she worked as executive assistant to the Managing Partner.
In 1996, Dr. Nikutta joined Deutsche Bahn. After working in various positions, including Head of the Training Center in Dresden and Head of Continuing Education, Sales and Marketing at the Educational Services Center in Frankfurt, she began her career in freight transportation at Deutsche Bahn in 2001, when she moved to Duisburg as Head of Human Resources at DB Cargo AG. In 2004, she was appointed to the Management Board of DB Cargo AG in Mainz, as the Board Member for Block Train Transport. In 2006, she became the Management Board spokesperson for the Block Train Transport division and also took charge of production. Dr. Nikutta was subsequently appointed to the Management Board of subsidiary DB Cargo Polska in Zabrze, Poland, as Board Member for Production.
On October 1, 2010, the Supervisory Board of Berliner Verkehrsbetriebe (BVG) appointed Dr. Nikutta as CEO and Management Board Member responsible for Operations & Technology. BVG is Germany's largest local mass transit company, running metro, streetcar, bus and ferry services.
From 2014 to 2022, Dr. Nikutta was a member of the Senate of the German Aerospace Center (DLR), including four years as Deputy Chairwoman of the Senate. She was also a member of the DLR Supervisory Board for four years.
Dr. Nikutta was appointed to the Management Board of Deutsche Bahn AG in Berlin in late 2019. She has been responsible for the company's Freight Transport division since January 1, 2020. In parallel, she also took up the post of CEO of DB Cargo AG, which is based in Mainz and has branch operations in 18 countries. DB Cargo is the largest rail freight company in Germany and Europe.
Board memberships
Member of the Supervisory Board and Deputy Chairwoman of the Senate of the German Aerospace Center (DLR)
Chairwoman of the Board of Trustees of the German Institute for Economic Research (DIW)
Member of the University Council of Bielefeld University