Interview: Digital Freight Train innovation push – last chance for rail freight?
Dr. Thomas Anton and Michael Gutemann are two of the driving forces behind the development of automated system solutions for digital freight transportation. In this interview, they talk about the technologies needed to transform rail freight, and explain where Knorr-Bremse stands in relation to this groundbreaking technical development initiative.
The Digital Freight Train is a key element in the EU's strategic initiative to shift freight traffic from road to rail. What will it enable in technical terms?
Dr. Anton: The Digital Freight Train is all about transforming today's manually operated freight trains into trains equipped with state-of-the-art automation systems. Electronic control systems, coupled with cutting-edge sensor systems and robust actuator technology, will turn manual processes such as coupling and decoupling – as well as time-consuming brake tests – into fully automated processes. In administration, piles of paper will be replaced by cloud-based services that will also provide logistics partners with detailed information on their freight consignments. And by constantly monitoring freight cars and trains, we'll hugely improve rolling stock availability thanks to services like, for example, condition-based maintenance.
Gutemann: Digitalization and automation are helping to streamline every step in the train operator's workflow – train preparation, driving, shunting and maintenance. Compared to road-based alternatives, these rail industry procedures still take too long, as well as being expensive and inflexible.
Where does Knorr-Bremse stand in relation to this development?
Dr. Anton: Knorr-Bremse started by defining the architecture of our Digital Freight Train system. Now we're developing each of the building blocks in parallel. They include the "FreightLink" Digital Automatic Coupler (DAC) as the central enabler, the FreightControl train automation system as the heart of the system, the electropneumatic brake, and the associated digital cloud-based services. We'll keep steadily developing these components so we can gradually expand the number of functions and services we're able to offer our customers – just like smartphone apps.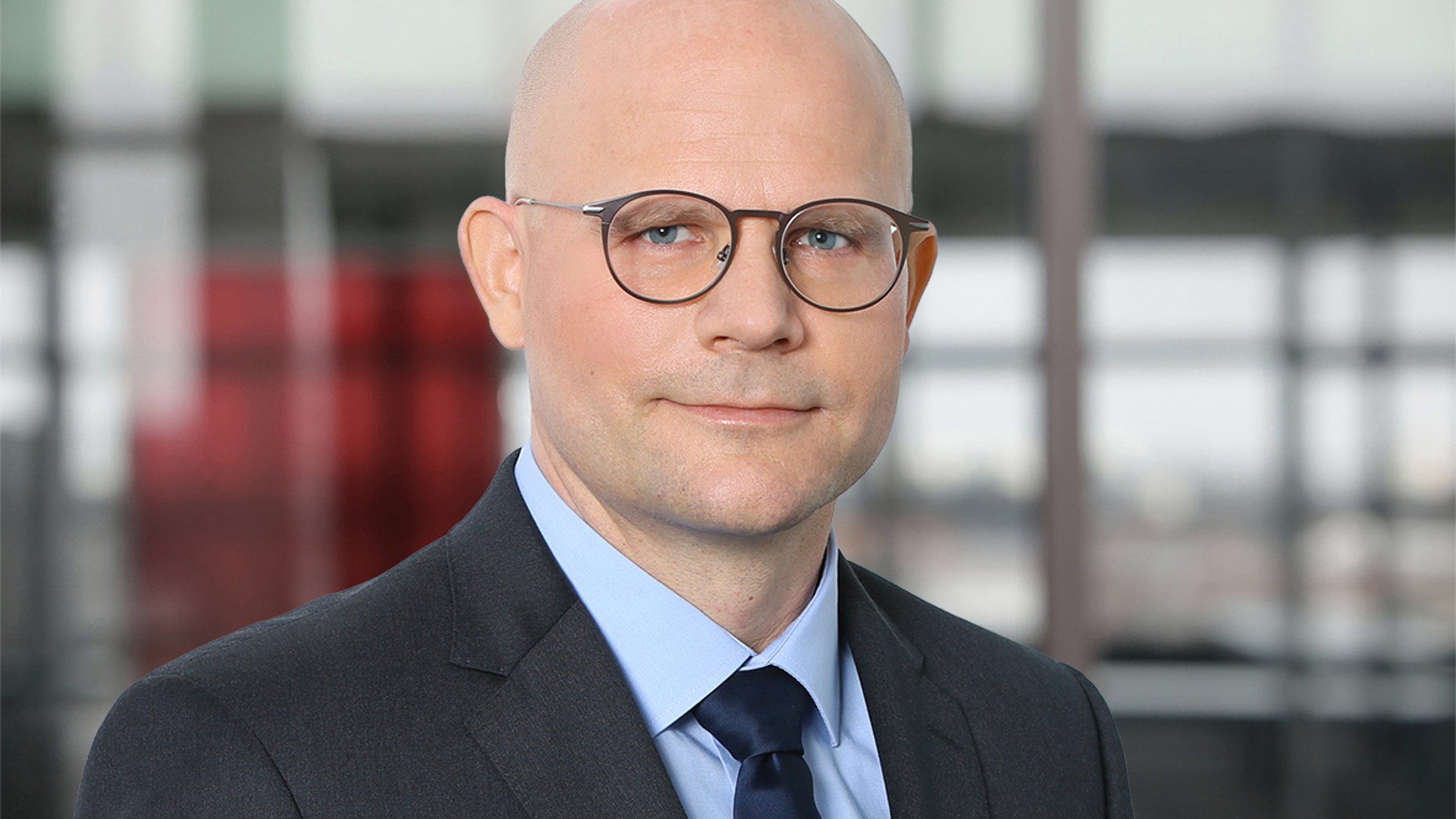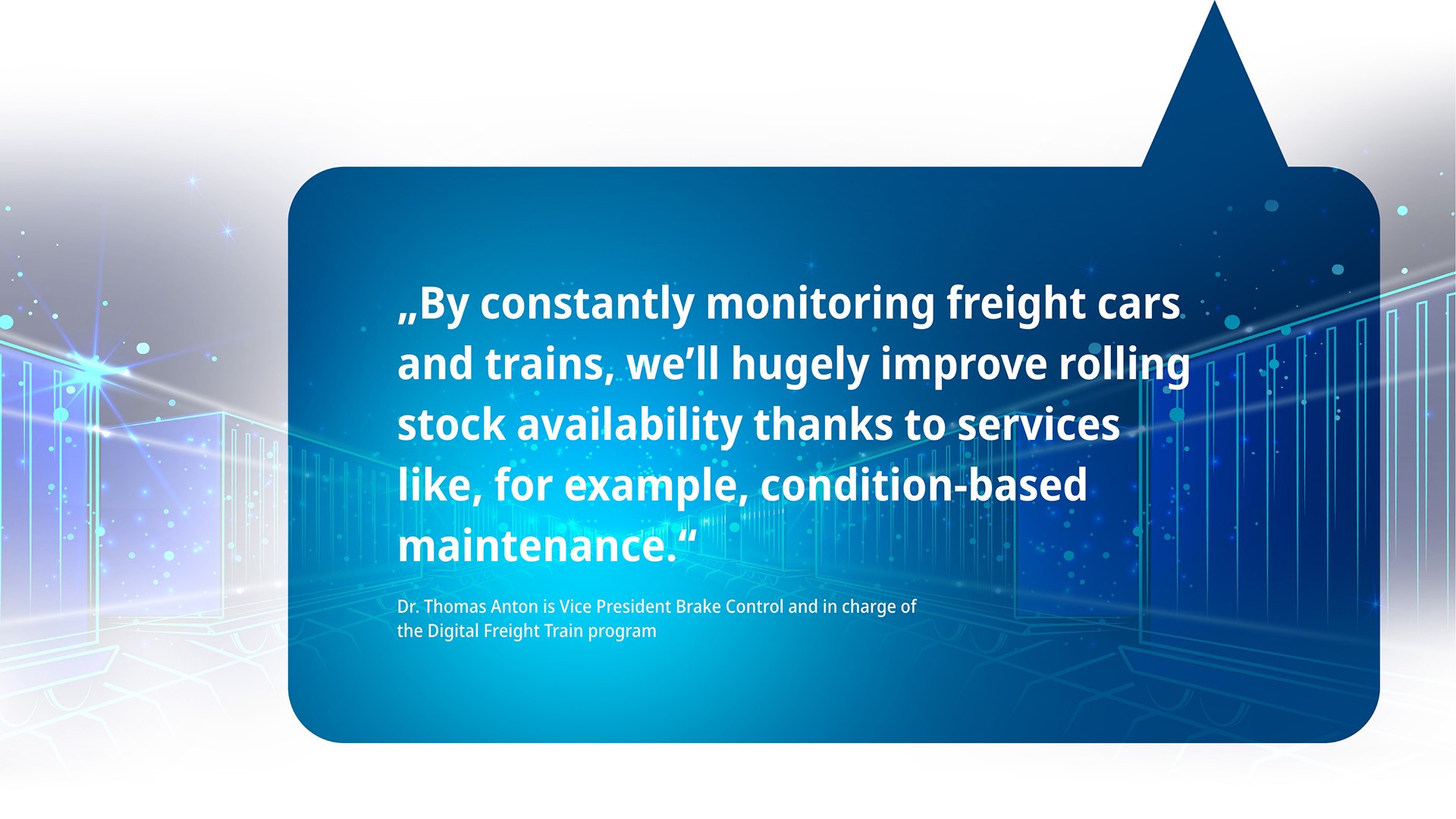 What milestones have you achieved already?
Gutemann: We set up our Coupling Systems for Passenger and Freight Trains business unit in 2019, which means we got involved in DAC development later than other companies. That's why I'm so pleased that we recently produced our first prototype – precisely on schedule. We're now putting it through intensive tests and trials, both in-house and in the field. When we install our couplers in our first experimental train in fall 2022, we'll have reached parity with our competitors in the race for the best DAC.
Dr. Anton: We'll test our automated brake testing system with our FreightControl system for the first time in early 2023, aboard a train kindly provided by Havelländische Eisenbahn. We're then hoping to have the system approved within 12 months.
Gutemann: Another milestone is the prototype of our electric contact coupler, which we produced in June. This is the DAC module that establishes a single power and data line running through all the freight cars, so it's one of the DAC's most important components. Our design is the only one in the competition that meets the specification without requiring modifications to the coupler head defined in the European DAC Delivery Programme (EDDP). We're hoping it will become the future industry standard.
Why is interoperability – that is, the ability of systems to work properly on all manufacturers and operators' trains – so important for both the DAC and the automation system?
Dr. Anton: In the future, rail operators will continue to assemble freight trains using freight cars equipped by various manufacturers. Just like braking systems, which must already be capable of interoperating within trains to comply with regulations, we need these industry-wide standards for the Digital Freight Train as well. On the one hand, the coupling systems must be mechanically compatible. On the other, data and power transmission must also be standardized, so that ultimately, freight cars fitted with different automation systems can all undergo the same automated brake testing process. For this to happen, all train systems should, as it were, "speak the same language". And this needs to happen very soon, because rail operators have already agreed to start installing production-ready, interoperable products toward the end of 2025.
Gutemann: The timing is ambitious, but as a systems developer, we wanted to make it happen, and that's what the entire sector also has to do. Without interoperability standards, digital rail freight simply won't work.
What needs to happen politically to ensure that the planned freight car retrofit goes ahead on schedule and finishes by 2030?
Gutemann: Industry initiatives like the ERJU program are great. This is where the framework is created and defined. But for the planned retrofit to work as a whole, we will need start-up financing from the EU. The industry can't bear the high up-front investment costs on its own, because we'll only start seeing the (impressive) benefits after a certain period of time has passed.
What are the particular strengths of Knorr-Bremse's DFT and DAC solutions?
Dr. Anton: With more than 115 years of experience of brakes and braking, we understand the needs of rail freight transportation very well. Now we need to transfer our expertise in complex control systems from passenger transit to rail freight so we can provide highly available digital solutions.
Gutemann: Many of our fellow competitors involved in DAC development are focusing purely on the hardware. But we're a systems supplier, so we have an in-depth understanding of rail operators' needs. That's why we can offer a comprehensive, integrated freight train system with hardware and software components that all work together seamlessly.
Digitalization also needs databases and analytical tools. How are you going to provide those?
Dr. Anton: In May 2022, Knorr-Bremse signed a comprehensive cooperation agreement with Swiss Internet-of-Things specialist Nexxiot and took a stake in the company. Nexxiot specializes in digital upgrades for freight cars and containers. We're going to link our own system technologies to Nexxiot's sensors and scalable, cloud-based platform. And on that basis, we'll build the digital services for our Digital Freight Train.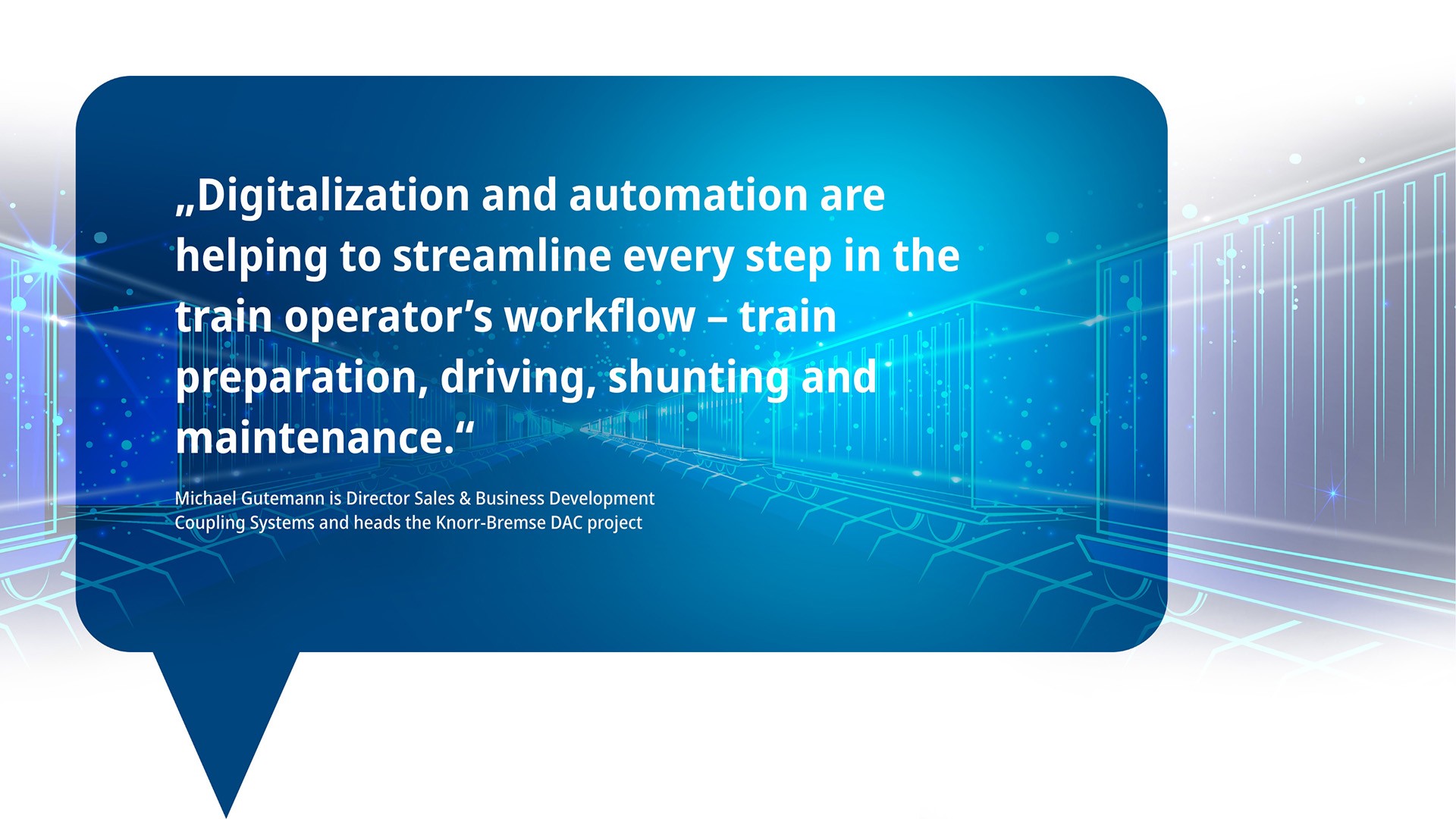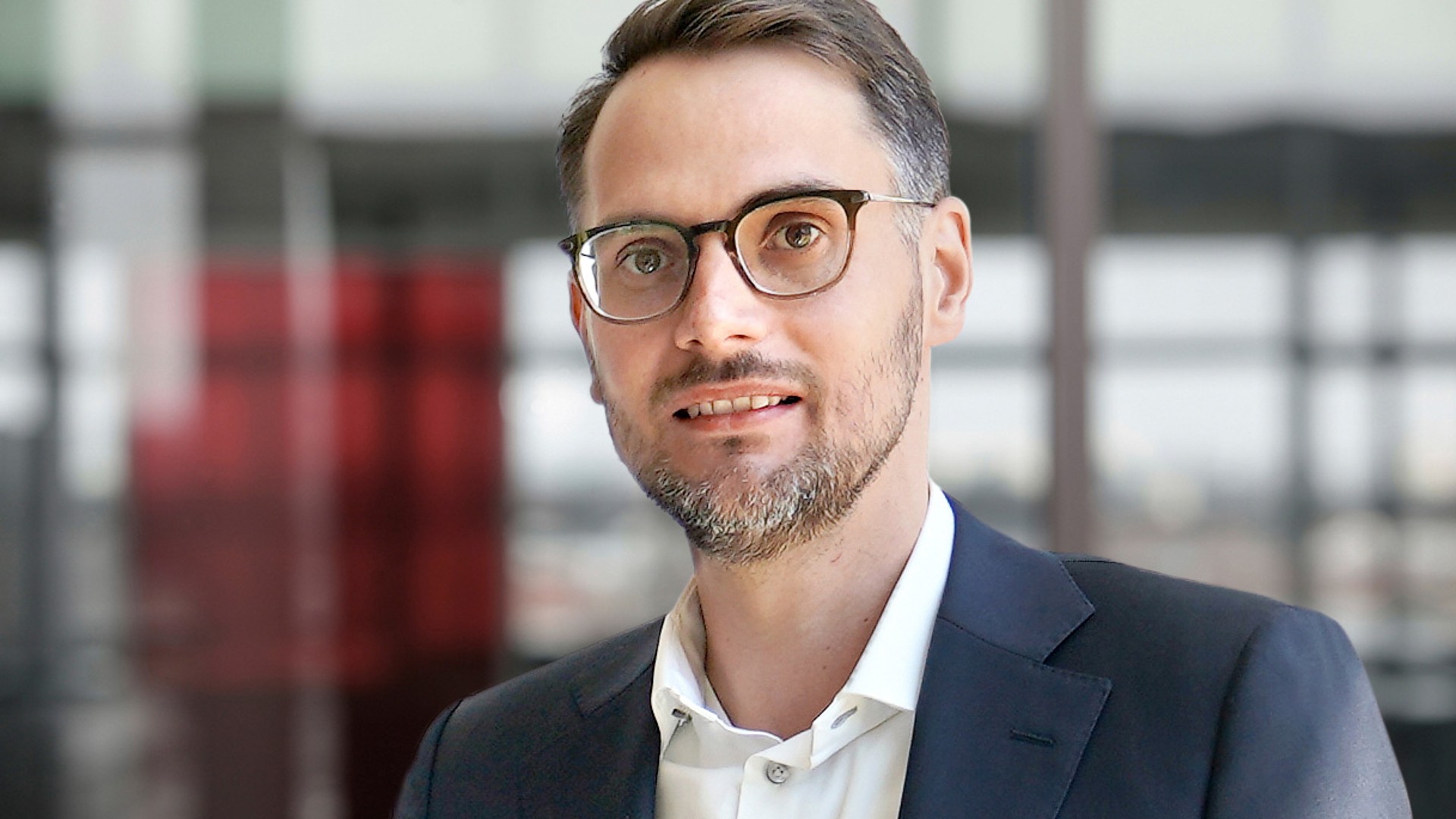 High output is going to be a critical factor at the manufacturing stage. How will Knorr-Bremse cope with that?
Gutemann: Knorr-Bremse has a wealth of experience of large-scale industrialization. We're already in a position to prepare for DAC production by mid-decade and then ramp it up. With that in mind, we're also making the most of synergies within the Group. For example, we're currently exchanging a wealth of ideas with our Commercial Vehicle Division, which has plenty of expertise in highly automated series production.
How does the R&D process actually work for an innovation that's as complex as the DAC?
Gutemann: The fact that we're actively developing it even though some of the specs haven't been finalized is already a challenge!
Dr. Anton: Our development process itself is largely normative based on the classic German V-Model, from defining requirements and specifications through development and implementation to validation. Otherwise, our innovations wouldn't be eligible for homologation. At certain stages, we combine this approach with agile methods so we can meet our objectives faster. We also use approaches like, for example, rapid prototyping to quickly assess the feasibility of alternative solutions.
Are you also thinking about alternative business models that would make the technology more palatable for rail operators despite the high costs?
Gutemann: In the case of the DAC, we're toying with the idea of a rental model based on a monthly fee, among other concepts.
Dr. Anton: In the case of FreightControl, something like a pay-per-use model might be more appropriate for functions such as brake testing or train setup. This could allow freight car owners to finance their investments in instalments, based on their operations.
Why didn't the freight train sector benefit from digitalization and automation earlier on?
Gutemann: Over the last few decades, we've seen two attempts to introduce an automatic coupling system. Both failed. Reconciling the national interests of all the European players involved was simply too difficult.
Dr. Anton: Thanks to the Green Deal, there's now a strong political consensus at EU level that rail should be used much more widely as a green mode of transportation. This represents a unique opportunity for rail freight – and probably also its last chance. So as an industry, we should all make the most of it!
Info


Which automated systems is Knorr-Bremse championing as solutions for the rail freight industry? Our infographics provide an overview of the various technologies, how they work, and the operational benefits they bring.



Back to overview